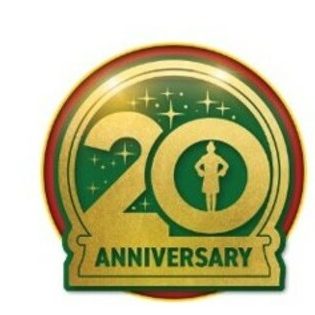 Picture this, a warm fire creating heat in the room, beautiful lights glittering across the Christmas tree, comfortable pajamas, hot cocoa in hand, and the annual holiday tradition of watching the movie Elf. Your yearly holiday movie this year will be a little bit more special. In honor of the film's 20th anniversary on November 7th, Buddy the elf will be making a comeback to theaters this month.
For those who haven't seen the classic movie Elf, it tells the story of a young orphan who, on Christmas Eve, accidentally crawls into Santa's bag of gifts and gets transported back to the North Pole where he is raised as an elf. Years later, he realizes he is not an elf and sets out to discover who he really is by traveling to New York City.
Why has the movie Elf been a popular hit for twenty years? The movie itself has become a beloved holiday classic, winning over audiences of all ages. With his brilliant comedy and contagious festive enthusiasm, Will Ferrell, who plays Buddy in the movie, is still the buzz of the town this holiday season. Elf is undoubtedly one of the greatest Will Ferrell films; it's full of hilarious jokes, sentimental holiday cheer, and childish innocence.
Elf is available for streaming virtually everywhere throughout the Christmas season, and families watch it as part of their yearly holiday ritual. Warner Bros. is commemorating the film's 20th anniversary by rereleasing Elf in cinemas, despite the fact that it can be seen streaming on numerous platforms like Max, Amazon Prime Video, Vudu, and more the cinematic experience is definitely worth it. For the 20th anniversary, Elf will be available for streaming in theaters starting on November 17 and running through November 21. To enjoy the holiday season, get your tickets, put on some comfortable clothing, and attend your local theater for a memorable experience.