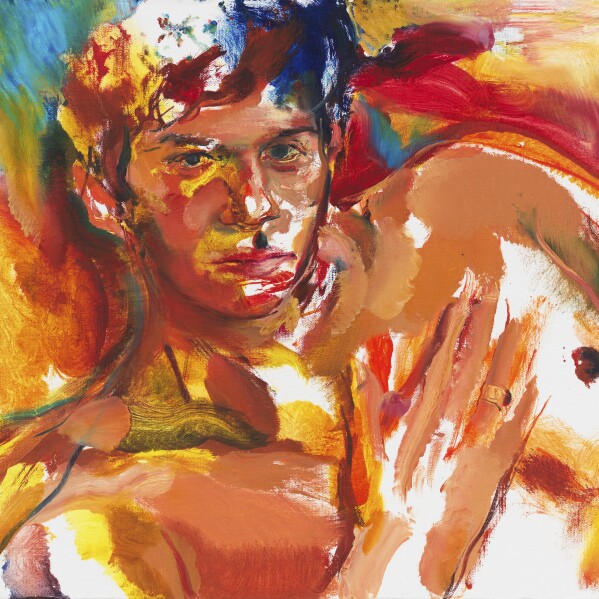 Omar Apollo is among the most captivating shape-shifters in music. The Mexican American singer-songwriter, who was taken in by Indiana as a youngster, has become one of the emerging talents of his generation in the past several years. Over the years, fans have followed Omar Apollo's development as a musician and person. Apollo's latest EP, Live For Me, was released in just four songs. Through personal, luxurious sounds, Apollo processes death, grief, acceptance, and the absence of it. Altogether, Live For Me has been transcribed as a transitional era for Apollo's music. 
Apollo is now moving forward, having just released his EP on October 6th, 2023, following the release of his debut album Ivory and his 2023 Grammy nomination for best performer. After touring with SZA and following the success of his social media breaking hit song "Evergreen (You Don't Deserve Me At All)," which attracted a lot of new fans to his music, his next major release was the EP Live For Me.
Even though he's still a lesser-known musician that most people don't know about, this EP compares and contrasts his past and present selves as he goes back in time to consider how much has changed. Even though everyone has a distinct interpretation of music, he believes that fans will be motivated no matter how they choose to see it. A brief examination of his life and work reveals the essence of the music as well as the deliberate, natural progression that is rapidly taking shape.
Apollo is beautifully painted on the front cover of the EP, appearing to be lying down, shirtless, touching his bare chest, and sporting a sensuous expression. Although the back cover is redacted for social media, it still displays an uncensored painting of Apollo's male genitalia and his legs for those who choose to purchase it.
According to Apollo in his Instagram story, the EP's first song, "Ice Slippin," has always held a special meaning for him. Apollo chose a different approach for this song because it's unlike anything he's ever produced before. It's his first time not just writing and singing about romantic love. Instead the song's message is about him piecing together his life since many things have changed from his past life and it expresses how he dealt with a wide range of emotions. This song represents change and how he wants to make it as an artist, hence it was crucial that it was released first.
Before the Live For Me EP was published, the song "Live For Me" stood alone as a single. Since the opening song "Ice Slippin" links to his evolution as an artist and in music, it was key to follow with this song. During the Prototype tour, the song was originally a poem. He shared a via Instagram story; a lot of thoughts and emotions were kept inside of him and it could only come to the surface through writing. It is undoubtedly one of the best and more poignant songs on the EP. After he wrote out his sentiments, they were ultimately captured in the music.
The words of the second-to-last song were brief yet lovely. "Angel," a song that revealed what was a difficult period in his life, speaks for itself. Even if he no longer experiences these kinds of emotions and his life isn't exactly like this, it is important that he shares these difficult times with his fan base. Nevertheless, it was necessary to let go of and write about the subject. This song was beautifully composed and sung, and it had a deep significance.
The last track, "Pilot," is a meaningful and transitional song that took two years to develop and nearly made its debut on the Ivory deluxe album, but ultimately found the perfect home in the EP. It took him months to figure out how to write the right lyrics to go with the instrumental portion of the song, and even though he ended up writing a numerous number of different verses for it, he is pleased with the final product. This closing song is a perfectly setting tone for his music to come. 
Each song is excellent; they all have distinct instrumental parts and lyrics, but what really makes them stand out is the deeper, more profound meaning that each one has. The album has a laid-back vibe overall with many lyrics that the listener may relate to. As Omar keeps these songs very close to his heart, his fans hold them even closer, this is just the beginning of his new musical phase, and they are incredibly transitional for what's to come.