Video Game turns into a TV Show Sensation
The Last of Us is first in ratings, and its not hard to see why.
The Last of Us tv show on HBO Max is one of the best video game adaptations made. From a first glimpse, The Last of Us seems like an everyday, ordinary apocalypse TV show set in an apocalyptic world. With only three episodes and one season, it has already become one of the most watched series. Rated on Rotten Tomatoes with a 97% tomato meter, and a 92% audience rating after 4 episodes, it's proven to target the audience, both those who know the game and hold it close to their hearts, and new fans that are just now starting to get into the beautiful story.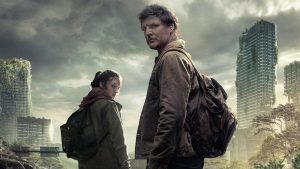 The Last of Us video game has captured the hearts of many fans— both young and old. So the show had a large audience to begin with. So many of the fans are amazed and shocked by the similarity of the show to the video game, with some scenes in the show that are almost identical to the scenes in the game. Fans have created a positive uproar towards all the episodes, commenting and talking about how the show has outdone so many adaptations in the past. 
 But it is something much deeper then just an adaptation to a video game for many fans. To watch the show again for the first time is like seeing and watching a story unfold for the first time all over again. This isn't just a zombie show, like the walking dead, or other shows. It doesn't just focus on running from the zombies and fighting to survive. It focuses further on trying to survive against other people. "You know, as bad as those things are, at least they're predictable. It's the normal people that scare me." (Bill, The Last of Us – Part I).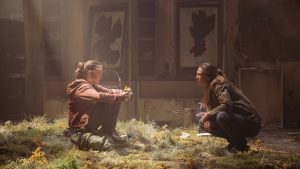 Oddly enough, this show has a main focus on love, strangely enough— A relationship between a father and his adoptive daughter, and the lengths gone through to keep each other safe. Joel, the adoptive father— and played by Pedro Pascal (also known for starring in The Mandalorian), and Ellie, a 14 year old girl played by Bella Ramsey, travel across the country to deliver the girl somewhere where she is needed, in the search for a cure. While on their adventure, they begin to form a bond, through ups and downs of surviving in the wilderness, losing a part of their team, falling into an ambush, and of course, some zombie hunting— which seems to be at the bottom of the list for violence.
 Violence in the show is portrayed darkly, it is something final and guilt ridden. It is portrayed without much restriction, really bringing out the feeling of characters holding their lives over others. It is brutal, "Everyone I have cared for has either died or left me…" (Ellie, The Last of Us – Part I), and it is conveyed heavily. In a world of people and zombies, death is inevitable. But death will also come with a sense of guilt, and it'll come with redemption.. or revenge. That's the base of which Ellie and Joel first meet. Ellie, where Joel essentially sees his daughter in Ellie, and for a split second is thrown back to when the outbreak happened and he lost his daughter. Ellie enjoys that, because Joel shows violence in her name. She likes having someone who is going to fight for her.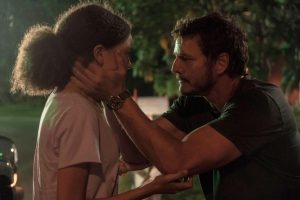 While the show has some dark topics and heavy scenes, it has a sense of humor in an apocalyptic setting, and what better jokes than ones that come straight from a joke book. As Joel and Ellie begin to bond on their travels, they share their love of humor in dad jokes that are absurdly stupid and out of the blue "What did the green grape say to the purple grape? Breathe, you idiot!" (Ellie, The Last of Us – Part I). The father and daughter relationship is heart warming for the audience to see, either for the first time— or all over again.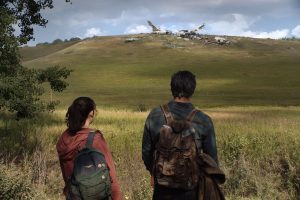 For new or old fans, The Last of Us is meant for everyone. The story is deeply emotional, and something that is easy to become attached to. This show is definitely something to put on the top of your watch list.
Leave a Comment
About the Contributor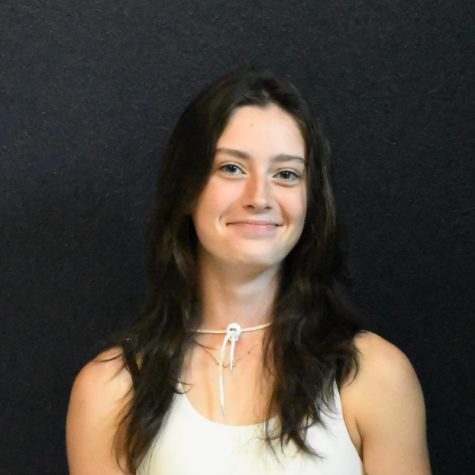 Kierstyn Vejrostek, Staff Writer
Kierstyn Vejrostek is a senior member of the Lantern staff who loves covering sports events and often spends her time in gyms and stadiums. When not reporting...