It all begins with passion, talent, and determination. From the spark of dynamite to soaring as a golden eagle
Beginning high school during the pandemic didn't stop Kelsey Mathews from pursuing her dreams of becoming part of Varsity. Kelsey's hard work wouldn't be in vain; she became part of Varsity her freshman year. "Going into high school volleyball during and after COVID was hard. I couldn't hang out with my team outside of practice. And the competition was a lot harder. I didn't want to give up, though. I wanted to keep playing," said Kelsey. As a result of her determination and hard work, she was able to swing up into Varsity her freshman year. "I believe it's an accomplishment and a privilege to get to play on varsity all four years," said Kelsey.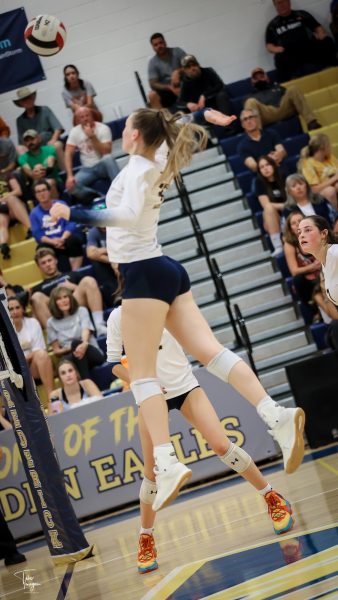 Kelsey Mathews is an exemplary student, as she has taken advanced courses throughout her entire high school career. This didn't begin in high school, either; Kelsey has excelled academically throughout her life. "I found myself in advanced classes ever since I was younger; I felt like the classes I was taking were more beneficial. I felt challenged and felt as if the advanced classes were a better pace for me," said Kelsey.
As seniors, many students become lazy and want to take the easiest courses, making them less stressful and difficult. Kelsey has decided to take the EMT class at CETC to advance her knowledge in the medical field. "I think it's important to start taking classes you care about in high school. And that's exactly what I've been doing—pathing stepping stones into my dream of becoming a pediatric surgeon," said Kelsey.
School isn't something that Kelsey has allowed to affect her social life; she loves spending time with family and friends. "I am so lucky to have an amazing family and triangular group that supports me and loves me.
I wouldn't be where I am without them. I aspire to be a good friend, a loving sister, and a worthy daughter every day. Also, I wouldn't be where I am without the amazing support of my coaches, fellow players, and administration. They are all understanding, motivating, and supportive." said Kelsey.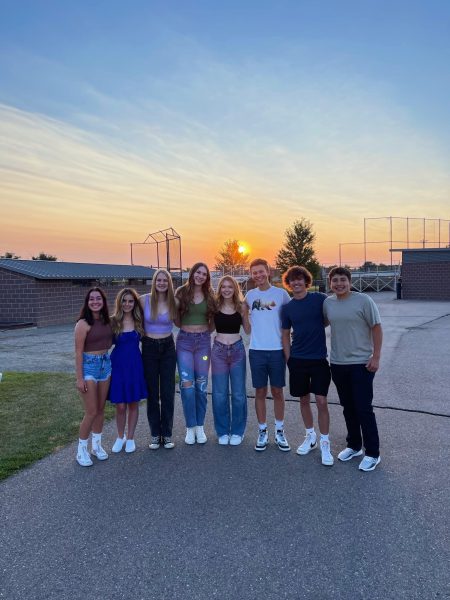 "It's important to have an idea of what you want for your future. I originally thought I wanted to be a teacher when I got older, but that changed. I knew I wanted to work with kids, and the medical field fascinated me. So I figured I wanted to work with kids in the medical field. And the pediatric surgeon was decided." Said Kelsey. People don't consider all aspects of a career at times, but after much self-reflection, Kelsey found herself still desiring to help others.
Some people don't feel empathy, but the complete opposite is true for Kelsey. She devotes herself to understanding others in any way she can. She identifies with people easily and helps in any way possible. This is shown through Kelsey's leadership: "I am the choir president; I oversee the choirs. I help in the mediation of our choirs in any conflict," stated Kelsey. She has been in choir ever since she was in fifth grade, so she has a great deal of experience behind her that helps her with this great leadership role.