Senior Spotlight: Shining On and Off the Field
River Lakey is a team leader both at Frederick and elsewhere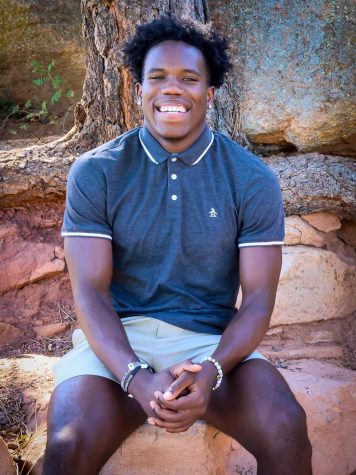 For lots of players, a sport like football is just a game. It's exciting, mentally challenging, and great exercise, but it's all in the name of sportsmanship and fun. For senior River Lakey though, football is more. He shines under the Friday night lights not just because he is an excellent running back but because the game allows him to be his best self: a humble and kind leader that wants the best for his team, whether it's his fellow Golden Eagles on the field or the community he calls home.
While River loves Frederick, he is originally from Kigali, Rwanda. River was adopted by Jimmy and came over to America when he was just three years old. River feels like " My childhood has pushed me and keeps pushing me to do great things but honestly changing the world has been the biggest thing I try to do."
Under the care of his adoptive parents, River started playing football ten years ago, and has become a force of nature on the field over the decade. He is one of the top running backs in the state, and he is currently entertaining different offers from multiple D1 collegiate schools. River also is an accomplished track athlete, running a 11.25 100m and a 22.92 200m his blazing fast speed is even more incredible to watch in person. 
"[Track is] both a competitive sport and an individual sport," River said. "You're by yourself, but at the same time, you have a team to help you and enjoy the moments with."
What makes River so special as an athlete isn't just his ability to run and catch–he also embodies leadership, poise, and confidence. In both football and track, he is seen as a leader, as his competitive nature helps his teammates raise their level of play. River just sets high expectations for the team and he leads by his very own work ethic and his encouragement towards teammates. Yet unlike a lot of team leaders, River lacks a big ego or controlling personality–instead, he uses his humility and kind attitude to motivate others.
Teammate senior Teagun Boen told us, "River has been a long-time friend of mine. I grew up with him, and he always has a great attitude toward obstacles and brings great energy. That's why I love him as my teammate and my friend."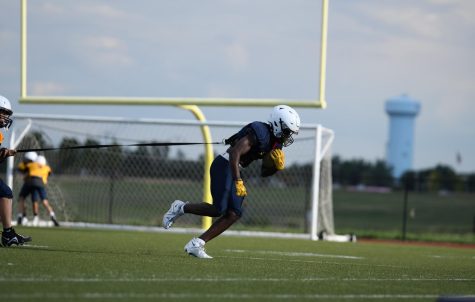 Off the field, River demonstrates this leadership as well, with the whole community acting as his team. River and his father started a foundation called "River's Promise" with the goal of "ending child poverty by giving opportunities to sponsor children and help them economically, educationally, and spiritually." This charity is close to River's heart, as he wants every child in the world to have the opportunities for success that he was given.
"My dad and I created River's Promise–it's a promise that all of the kids back at the orphanage would either get adopted into new families or give them a better chance at life with resources," River said.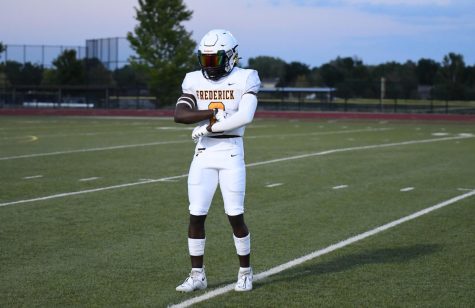 While River is excited for this football season and his upcoming football seasons at whichever college he eventually chooses, he wants his life to be more than just a sport. When asked, River said, "I'm excited to explore new areas in life, step out and change the world while playing college ball." Specifically, he wants to change the world by giving all kids from around the world a fair chance at life and new opportunities to succeed in the world just like he was given.
While football has taught River a lot, he hopes his story and his example can in turn teach future athletes how to become their best selves.