LAFAI PURCELL: Catching Eyes In and Out of Sports:
Lafai Purcell is eighteen years old and an active member of Frederick High School. Involved in many extracurricular activities like; Student Council, Sources of Strength, football, and track. Lafai is a very positive light to our school and community. If you know Lafai, you know he is very social and welcoming to all.
Well-known on the football field for his athleticism and leadership, Lafai has been a starter on varsity since his freshman year at Frederick. Being an athlete usually comes from a long line of dreams. "I started playing football because I've always had the dream of playing in college and in the NFL." Lafai has achieved a childhood dream of his and has committed to playing football for the University of Wyoming.
"Football is my life and everything I do is always something about football." Says Lafai. Although football is his biggest passion, it can be challenging to juggle the other aspects of school as well. "I manage it by just trying to do whatever I can whenever I get free time away from sports and school because those are my top priorities."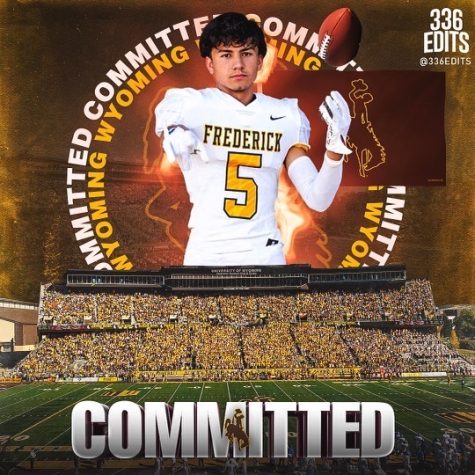 As an honor roll student, Lafai uses his want to play sports to drive his academics. Having covid start his freshman year, Lafai says, "covid impacted my high school experience by forcing me to only be able to come to school with half of the students and having to stay 6 ft away from people." Lafai describes covid as being the biggest challenge of his life, "I wasn't really allowed to be around anyone for a while and I am a very social guy so that did not help."
Lafai's personality of being so welcoming to everyone has helped him develop amazing friendships as he is always going to be there for you whether you are super close with him or just met that's just the person Lafai is.
Having been in Frederick since second grade, Lafai has built some great friendships and bonds with teachers. "I'm going to miss all of the teachers because I have created great bonds with almost all of them and I will be sad leaving them."
When asked Lafai said, "The biggest takeaway I have from football is how it made me as a person, with all the coaches they taught me how to be a better person on and off of the field."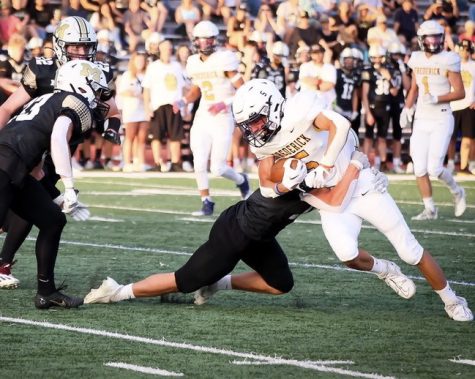 Aside from football, Lafai hopes to get his doctorate in Chiropractic and go into the sports medicine field.
Although football is Lafias biggest passion, he assures to show his love to the school in other ways with his charismatic personality.