Girl In Red Released Her First Album That Is Full With Songs That Have Very Powerful Background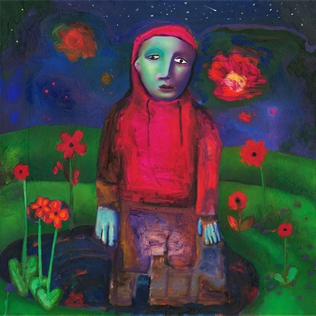 From a little singer and songwriter to a big-time success, Girl in Red is on fire with her new album if i could make it go quiet. Each of the eleven songs is different and new, and  Girl in Red worked with different people on eachsongs to make sure they were perfectly made to her satisfaction. This paid off: the meaning and emotion behind each and every one of the tracks on the album is deep, with the real messages and stories behind the tracks are emotional, meaningful, and heartfelt. It's full of energy and good vibes and is definitely an album full of songs for late-night summer car rides.
  The first song on the album "Serotonin" is loud, crazy and fun all in one and it just immediately gives off good vibes which is a perfect way to start the album. She talked about how when she was starting to write the song she just recorded some gibberish in the beginning and working with producers she kept it a part of the song which made it sound unique. She discussed this all in the extra interview on the album list with Apple Music. In that interview she discussed the making and process of all of the album's tracks. 
"[Intrusive thoughts] can be really scary and make you feel really crazy if you don't know what they are, where they're coming from, and how to deal with them. It was so liberating, knowing that I'm not crazy and that I don't want to do these things, and then I just felt like I was over it almost. Then I wrote the song. It was just a weird journey figuring out the rap parts, but they came really quick. It was not a hard time writing those lyrics. They poured out of me."
 In her track "Body and Mind" she gets deep and really writes about a serious issuer of self-hatred that she has felt and gone through and bringing awareness to it.
"I've experienced a lot of self-hatred this past year, which I've never really understood. Realizing that you are a person is really f——- weird. I think a lot of people struggle with accepting mortality. People fixing up their bodies, changing themselves because they just want to avoid the inevitable, which is dying and aging. This is me trying to comfort myself: 'I've had my deepest cries for now/My heart's out, my guard's down.' I'm accepting this s—, and I don't want to beat myself up for being a person. I think aging as a concept is really beautiful because it just means that you're alive still."
  This album is very close to heart for the girl in red and she expresses that in each and every track on the album. She especially gets very close to her heart and family in the track "Rue" which is her basically singing to her sister. 
"I had to sleep in her bed for weeks straight because I've just been so scared. Every time I was about to fall asleep, I felt like my heart stopped beating, so I'd want to be in her bed in case I died. I've just been completely all over the place. This is singing to my family and loved ones that I want to get better. I'm trying to leave it all behind. I don't want to make it worse for you guys. It's also about realizing that you have to do the work. If you want to get better mentally, or if you struggle with depression or anxiety, it's such a heavy realization figuring out that it's you who has to do it."
  Overall this whole album has tracks that are all very close to heart for the Girl in Red. I think that when there are albums like these they always seem to be the best ones because of the amount of emotion and honesty that comes out in all of the tracks throughout the album. This album just has so much energy and feeling to it and with all of the songs, there's not one single song that is like another. I believe that this album is full of hits and songs that are great for any type of mood that someone happens to be in. So go enjoy this well written and beautiful album if i could make it go quiet by the Girl in Red.