Legends Never Die Resembles This Legend Greatly
Although fans love this album it's pretty clear that this album brought fans to tears over the tragic death that ocurred after.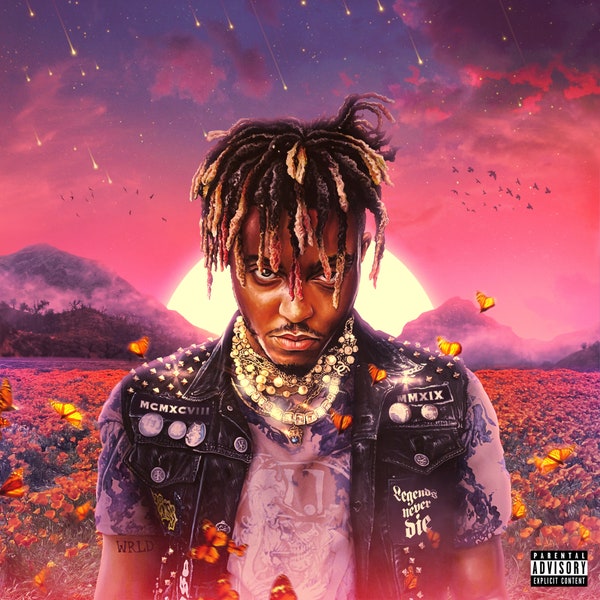 Legends Never Die is the final studio album recorded by Juice Wrld before his death in 2019. Juice Wrld was one of the most popular artists in the world before his untimely death in December of 2019. The release of his final studio album brought fans to tears at the thought of a legend lost way too soon. However, it is pretty clear that this album is set to carry on his legacy. Legends Never Die is an album that has a lot of very good songs, as well as some songs that are an immediate skip when they come on. With a mix of hip hop and rap this album is perfect for anyone who is looking to branch out or isn't really into either genre but wants to try it out. 
The release of this album is something that fans of Juice Wrld have been looking forward to since its announcement in mid July of 2020. The album consists of a 15 song tribute to the gone too soon rapper as it is aimed towards carrying out his legacy, which it does an amazing job of. It truly sounds like an album he would've released in his earlier days as an artist. 
This album, however, is not all good. Some of the songs do feel slightly unfinished, as some of them were never finished due to his death. The album starts out strong, with songs like "Conversations" and "Titanic", which are some of the best in the album. After this, however, there is a stretch of three songs, "Bad Energy", "Righteous", and "Blood on my Jeans", where I wanted to stop listening all together. The album, however, manages to pick back up again with "Hate the Other Side" and "Life's a Mess". 
The last four songs on Legends Never Die are, in my opinion, what really sets this album apart from some of his others. These songs are "Come and Go", "Up Up and Away", "Wishing Well", and "Man of The Year". These songs are some of the best he has ever written no doubt. I get nothing but pure joy from listening to the upbeat tone of "Man Of The Year" and "Up Up and Away" however, this feeling is contradicted perfectly by the slower and more mellow tone of "Come and Go" and "Wishing Well". 
Overall, I would truly recommend this album. I enjoyed the album and I believe that this album is a good one especially for anyone looking for a hip hop mixed with rap sound.  Legends Never Die  is one of Juice Wrlds best albums and one of the best new albums that has come out this year.