A Global Update on the Coronavirus
The virus that's taking over the world, and the news
The Coronavirus has been spreading like a wildfire. It is highly contagious considering there are many cases where it has been spread like a wildfire through countries. Starting in Wuhan, China and from there spread through Europe, Asia, North and South America, the Eastern Mediterranean, Africa, and the Western Pacific. The virus has touched all continents except for Antarctica. There are now 42 states with the virus and now 1200 confirmed cases across the United States as of March 11. As the virus continues to spread so far there have been 36 deaths with the rest making almost a full recovery during the stages of quarantine.
Many sites have made it clear that people over the age of 60 who smoke and have pre-existing medical conditions are at risk, but its not an excuse to neglect the sheer importance of the virus because you are of younger age. The World Health Organization has now declared the spread of this virus a 'pandemic' as the death toll rises. Many people have clung to the mass hysteria as people have bought up aisles of toilet paper and hand sanitizer.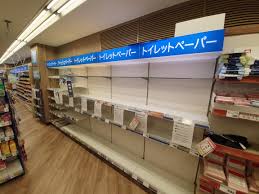 Global cases
There are over 130,000 cases globally and almost 5,000 deaths, with the most outbreaks in South Korea, Italy, and Iran. This has caused authorities to make more dramatic action, in Italy and Iran, all schools and universities have been ordered to be shut. As of this week, all traveling to any European countries has been blocked, making it so that no one may travel in or out of these countries.
Italy is now on a full lockdown which has restricted citizens from major gatherings activities as they have shown the biggest jump within the last few days, as the death toll had jumped almost 30% by Wednesday. These lockdown instructions have been put in place by the Prime Minister until April 3rd, as they claimed to keep a close eye on the well-being of the public during this time. This shutdown not only closes gatherings of the public but has also been put into place to close down many bars, restaurants, and salons.
The caseload is approaching almost 15,000 in Europe alone. Major conferences, trade shows, cultural events, and sporting events have been canceled. France, Germany, and Spain are expected to be hit hard and are predicted to grow. Many people have made the joke of booking flights for a ridiculously low price due to the drop in plane ticket purchases, but due to this travel ban that last-minute trip you booked to Europe may not be worth the risk.
American Updates
Coronavirus has spread all over the United States as people live in fear of catching the virus in schools and at work. Schools across the country have closed due to these concerns as academics change to online resources for the completion of their education. In Colorado, the University of Colorado in Boulder has closed their learning environments and changed to completely online courses. It is still unsaid whether they will be removed from their dorms. In Seattle, many school districts have been shut down and reported to have plans for students in the districts who rely on their food plans as well as how they will be able to complete their schooling for the year.
The stocks in the United States have also taken a plunge due to these fears, as many lose gains among the swinging of the market. Many people within the stocks haven't seen a plunge like this since the crash in 2008, which causes even more panic among people on how they will make earnings among the spread of the virus. Jet Blue had a bigger loss from this pandemic than it did after 9/11 fears made many people terrified of commercial airlines. As the sense of urgency grows, politicians and lawyers have promised to devote $3.8 billion to help the virus. Authorities however promised to set up testing and relaxed guidelines so anybody can be tested for it with approval from your doctor.
In other news, the NBA terminated their entire season due to several confirmed cases among the team. It was almost immediately canceled after the confirmation of a Utah Jazz player having a confirmed case, although he remains anonymous for personal reasons. Many worry about the upcoming season of 'March Madness' and while right now they will continue to play behind closed doors, many believe it's not worth the risk and should be canceled. Actor Tom Hanks and his wife have also been confirmed to have contracted the virus while in Australia and many people have lost their minds on Twitter now that it has started affecting popular actors they've come to know and love. Fans of 'A Quiet Place' were also disappointed to hear that the opening of the sequel would be postponed due to fears of spreading the virus at its opening weekend at the box office. The list goes on with cancelations of music festivals including Coachella, but it's one after another in the news.
As fear is beginning to run most of the world, it's important to know that people need to take things on a day-to-day basis and practice good hygiene during this pandemic. Washing hands for the right amount of time is one of the best things you can do at the moment, alongside postponing traveling as that is how it travels the quickest. More updates to come on the virus and how it will affect our world.