'Birds of Prey' Empowers the Female Moviegoers
This next establishment in the cinematic DC Universe flew in a bit short from a perfect landing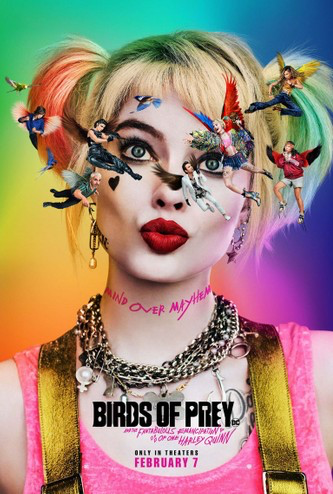 The fantabulous emancipation of one Harley Quinn was a lengthy narrative that did surprise with explosive action sequences. Margot Robbie came back once again to portray this wild, unpredictable character for her own solo story. The primarily female lead cast was explosive in theaters Valentine's Day weekend, but the storytelling didn't hit the mark. Although, this anti-hero is back and better than ever since the DC fans have last seen her in the blockbuster hit, Suicide Squad. 
Quinn takes the viewers on quite the trip while revealing how her life has been in Gotham through her own words. She reveals in a very outrageous manner that she and the Joker have split ways ever since being infatuated with each other when they met the psych ward. Now on her own, Harley faces all the consequences of all the wrongs that she has committed throughout her villainous career.
This installment introduces many new characters admired by the comic book fans. Huntress (Mary Elizabeth Winstead), Black Canary (Jurnee Smollett-Bell), Renee Montoya (Rosie Perez), and Cassandra Cain (Ella Jay Basco) all follow along the anti-hero's side for a crazy journey. They all came together unprovoked, but ended up being the ultimate team with their main mission being the demise of Black Mask; each having their own personal reason for the feud. Ultimately, the four main women are all trying to protect the young Cassandra Cain after she swallowed one of his most valuable possessions.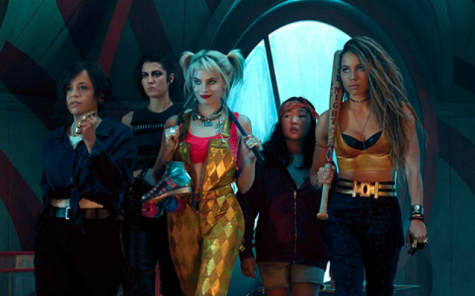 Introductions are always tiresome and slow, so it took some time for this movie to pick up its pace. The majority was through the lens of Harley Quinn, her voice telling the story and her feelings on all the events that unravel. They most definitely could have used another way of storytelling rather than having her voice drag through the entire first half. Although it is hard to introduce a variety of characters at once, the writers could have come up with a more creative way to do so. Hopefully, the new people that we have met in this movie have a bright future in this comic franchise because you will eventually fall in love with them.
I believe the main purpose of this movie was to give women the spotlight instead of doing another interpretation of the usual male infested movies. I'd say they reached the goal of women empowerment successfully, the all-female cast and female director was a perfect choice. It's not a cheesy version of feminism, it's something that girls could watch and say that they can be strong too. There was no male that saved the day, instead, this super girl group did that themselves.
Putting all the feminism and the success in the box office aside, the story that was brought to life on the big screen just wasn't my favorite. The beginning was too drawn out, the storyline was confusing at times, and it just didn't have quite the impact. I would say that if you are a die-hard DC fan you will definitely enjoy it. Even if you're not, it is very entertaining and without giving spoilers, the final fight scene was exciting and a beauty to watch. I don't regret buying that movie ticket and if you have a free night, looking for something to do or at the movie theaters browsing through the movies, I would recommend buying the tickets for this one. Birds of Prey is a fun, lively movie that most will enjoy.