Chemistry is a science all about balance. Certain chemicals combine to form compounds, and with a little bit of energy, can react in fascinating ways. While a hard science, chemistry can often seem like magic.
Seventeen-year-old senior Michael Allred is a perfect example of such magic. He has formed bonds with several groups in the school — PTECH, track, NHS, and theatre — and has transformed them into stronger substances with his energy, his enthusiasm, and his unwavering dedication. 
As an academic, Michael has few peers. Over the past four years, he has challenged himself by taking (and passing) 19 Advanced Placement and College Credit classes, along with being a part of the PTECH program. His ambitious course load was about more than just grades: Michael chose this coursework with an eye toward what comes next.
"I wanted to be a part of PTECH since it seemed like an incredible investment for my future," Michael told the Frederick Lantern. "I wanted to take hard classes to begin with, and if I got an associate's with it, why not try?"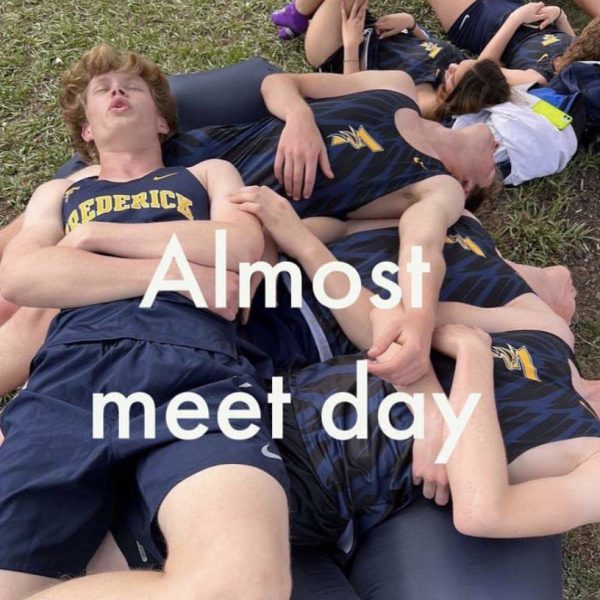 This "why not try" attitude has served him well in his extracurricular activities. During his sophomore year, Michael became a manager for the track team and, thinking "why not also run?", he joined the team his junior year and became one of their top athletes.
"[Track] is a lot of fun! I really enjoy the team bond that has developed over time, and also running is just enjoyable."
Michael applies the same care for others that he enjoys in track to the entire Frederick community. He joined National Honor Society in his sophomore year as a way to get closer to the community and to do his best to provide community projects a hand.
"NHS has helped me form connections with a variety of people," Michael explained. "I like being able to go out and help people."
One area where Michael was a big help last year was in the theatre department. While he played major roles in middle school productions of Mary Poppins Jr. and The Little Mermaid Jr., Michael took a two-year hiatus from acting. Last year, Michael returned to the stage to play the role of East in the play Almost, Maine and the role of The Sergeant in The Madwoman of Challiot.
"I didn't know what to expect — I wasn't sure how much it would change from middle school theater, which it did quite a bit. I liked it a lot more than the middle school productions," Michael explained. He elaborated that in addition to playing his roles, he built a majority of the Almost, Maine set.  "I plan to do the play again this year, but I'll most likely not do the musical because of the time commitment."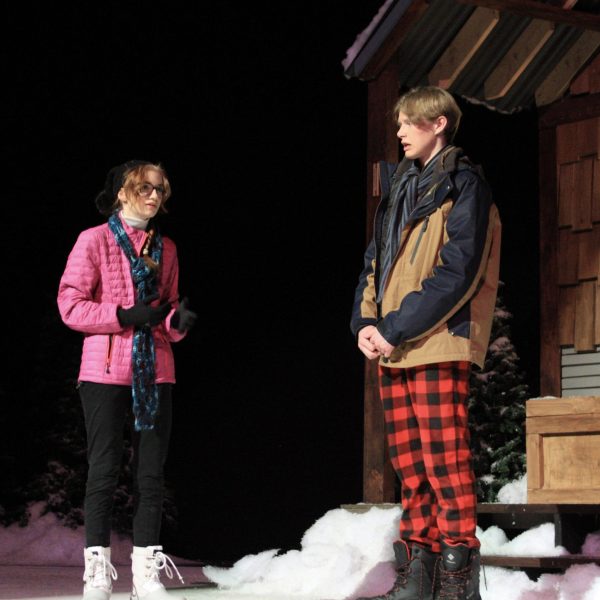 Although all these activities and classwork take a massive time commitment, Michael is able to keep his life as well balanced as an expertly mixed solution through disciplined time management and abundant energy. 
"At my job [a lifeguard at the local rec center], I have a lot of downtime, so I'm able to fit in homework then. And I also have a few off-blocks this semester. That's helped me be able to continue doing my extracurriculars while staying on track with my coursework."
After high school, Michael plans to apply that same energy to his studies at Utah State University in — what else — with a chemistry major. "Sophomore year, I really enjoyed my chemistry class with Mrs. Giamo." He hopes to one day become a chemistry professor. "Both of my parents went to USU and that has kind of influenced me to go there. They also have a lot of good scholarship options and a good chemistry program."
Before he goes to Utah, he's looking forward to having one last year diving into all the different activities that have made his high school experience enjoyable. Just like a scientific solution, he sees success in putting different things together and (by applying a good amount of energy) creating something much better.
"You can do everything you put your heart to. I know it's cheesy and cliche, but as long as you have motivation to do what you want to do and you manage your time properly, you can do it."