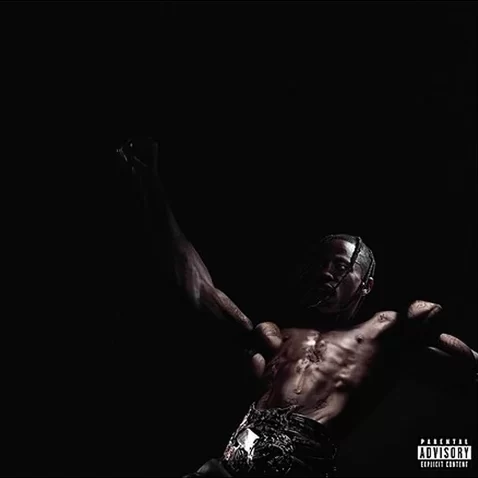 After five years, hip-hop and rap artist Travis Scott released his long-awaited album, Utopia. Fans are saying that the wait for Travis to release Utopia was well worth the wait.  Utopia consists of 19 tracks that add up to an hour and 15 minutes of fresh, boundary-pushing music.
Travis Scott finally released Utopia after five long years since his last studio album Astroworld. Astroworld was a huge hit that debuted at No.1 on the Billboard 200 as well as getting nominated for best rap album at the 2019 Grammy Awards. It goes to say how much Utopia had to live up to. Without fail, Travis Scott delivered something one of a kind.
The eagerly anticipated album surely made up for all the hype it was getting pre-release. Scott had been teasing Utopia for months. Previously Scott released his single "K-POP" which features The Weekend and Bad Bunny. He was originally supposed to perform his album during his scheduled concert at the Pyramids of Giza, but the concert was canceled for "complex production issues."
The album itself is a whole different musical experience. The album could never get old. Utopia became a game-changing album with such a visionary blend of genres and crazy good production making the album cutting edge. 
Travis Scott spoke about Utopia during an interview with Pin-Up Magazine in May, offering insight into how the album was made and the meaning behind its title. "Utopia is something that people feel is so far-fetched and out of reach, some perfect state of mind," he said. "But you create it yourself. There are people who achieve utopia every day. They may not be the richest people with the dopest cribs, but it's a utopia wherever they are, and that's the most you can have.
"With every album I live in these worlds in my mind — I'm trying to show people experiences where utopian things can exist, and you can enjoy yourself and have a good time. They can create energy that spews out magical things — new cures, new buildings, new avenues for people to move forward. People need to see that utopia is real."
Opening the album the beginning starts off booming with energy getting it from "Hyaena," "Modern Jam," and "Circus Maximus," which serve as just a few examples of the obvious expansion of his sonic universe. While there are familiar feelings in the album, there is also such a strong presence of reinvention from Utopia that just puts it on another level. 
In addition, his long list of featured tracks adds so much more to the album with big names to elevate what he already created with this album. The guest list contains a few stars and superstars. From having Drake opening up on "Meltdown" and Beyoncé for "Delresto," the album is heavy with guest appearances, including verses from 21 Savage, Bad Bunny, Beyonce, James Blake, Bon Iver, Drake, Future, Swae Lee, Playboi Carti, Rob49, Sampha, Sheck Wes, SZA, Teezo Touchdown, The Weeknd, Westside Gunn, and Young Thug. Each feature brings something different to the table, elevating the album overall. Utopia is dark and twisted and it's about bringing tranquility and drive to the world. Each of the tracks are congruent and they formulate over time a dark and mysterious vibe.
Utopia blends the best elements of Travis Scott's previous albums while it was also able to present something new and fresh that his fans haven't heard from him yet. As of the 28th of August, he announced the cities he will be touring for the hit album. The album was very forward-thinking and very mainstream. Travis Scott continues pushing the boundaries of his psychedelic trap sound. Utopia was a perfect comeback album after five long years and it couldn't have been executed better. If you're looking for an album that's game-changing and mind-blowing this is the one to listen to for a different feeling.