Royalty is Dark and Loving
Queen Charlotte brilliantly illuminates the Bridgerton backstory
Everyone has a backstory for how they get somewhere. The new show Queen Charlotte: A Bridgerton Story dives into the queen's marriage and how she became such royalty so fast. In the Bridgerton series, there isn't too much focus on the queen and her life so this show was perfect to get the backstory of why the queen is the way she is and what led her to rule as she does. The spin-off follows Queen Charlotte across two timelines. The show is beautiful, heartfelt, dark, and emotional. 
With the two timelines present in the show the major timeline being followed is Queen Charlotte in her younger years. Or even just known as Charlotte who is played by actress India Amarteifio. Charlotte is 17 and was newly promised by her brother Adolphus to England's King George III played by Corey Mylchreest. Charlotte wasn't excited to be married off even considering it was to the king of England. Come wedding day Charlotte did anything possible to run away before being married off, right as she attempted jumping over a wall she was stopped by King George himself but she didn't know because she had never even seen the king. Soon he introduced himself after she insisted that she believed the king was "either a troll or beast". But no hard feelings from the king as he told her nothing but encouragement about what the marriage could hold for the two, even going as far as to leave it up to Charlotte whether she chose to go through with the marriage or not.
Evidently, she did marry George and became Queen Charlotte. This wasn't just any marriage, the young queen's marriage to King George of England ushers in their epic love story and soon transformation of high society.  The early stages of the relationship were rocky but eventually blossomed into true love. India Amarteifio as the young Charlotte and Corey Mylchreest as young George have exceptional chemistry and are, in the great tradition of everyone in this orbit, stunningly gorgeous. As we've seen in the Bridgerton series Lady Danbury and Queen Charlotte have a great relationship and in this series, we get to see how that came upon and even some backstory on Lady Danbury and how she became. This series showed a great showing background of the Bridgerton series by even including Viscountess Violet Bridgerton in her younger teenage years.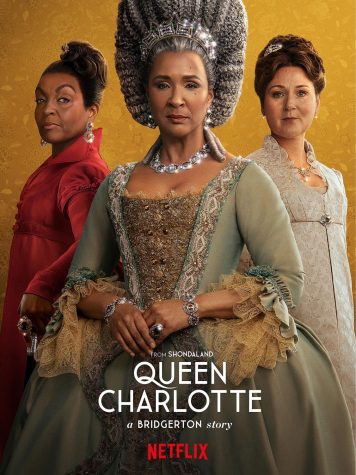 Throughout this series, you get the feeling that something's wrong and truly there is something wrong. King George calls himself somewhat of a "mad man" and it is what kept him from Charlotte on their wedding night and full honeymoon. George has some sort of episodes where he's not himself and has seen these before but they have been progressing. But as he predicted his problem would be softened around the presence of his queen as he was in love with her since he laid eyes on her. As the series progresses we get to see how Charlotte helps George overcome his "sickness" even though inevitably it cannot be treated medically. 
Queen Charlotte: A Bridgerton Story was so heartfelt even with the dark scenes. The exploration of King George's mental health issues and battle with social anxiety and internal conflict is truly insightful and is portrayed excellently. Alongside his incredibly strong independent queen who demonstrates a clear vehicle for equality and women's rights. It was truly a gift to the eyes to watch George and Charlotte's love blossom and bloom and was heartwarming to see their development in both each other and themselves.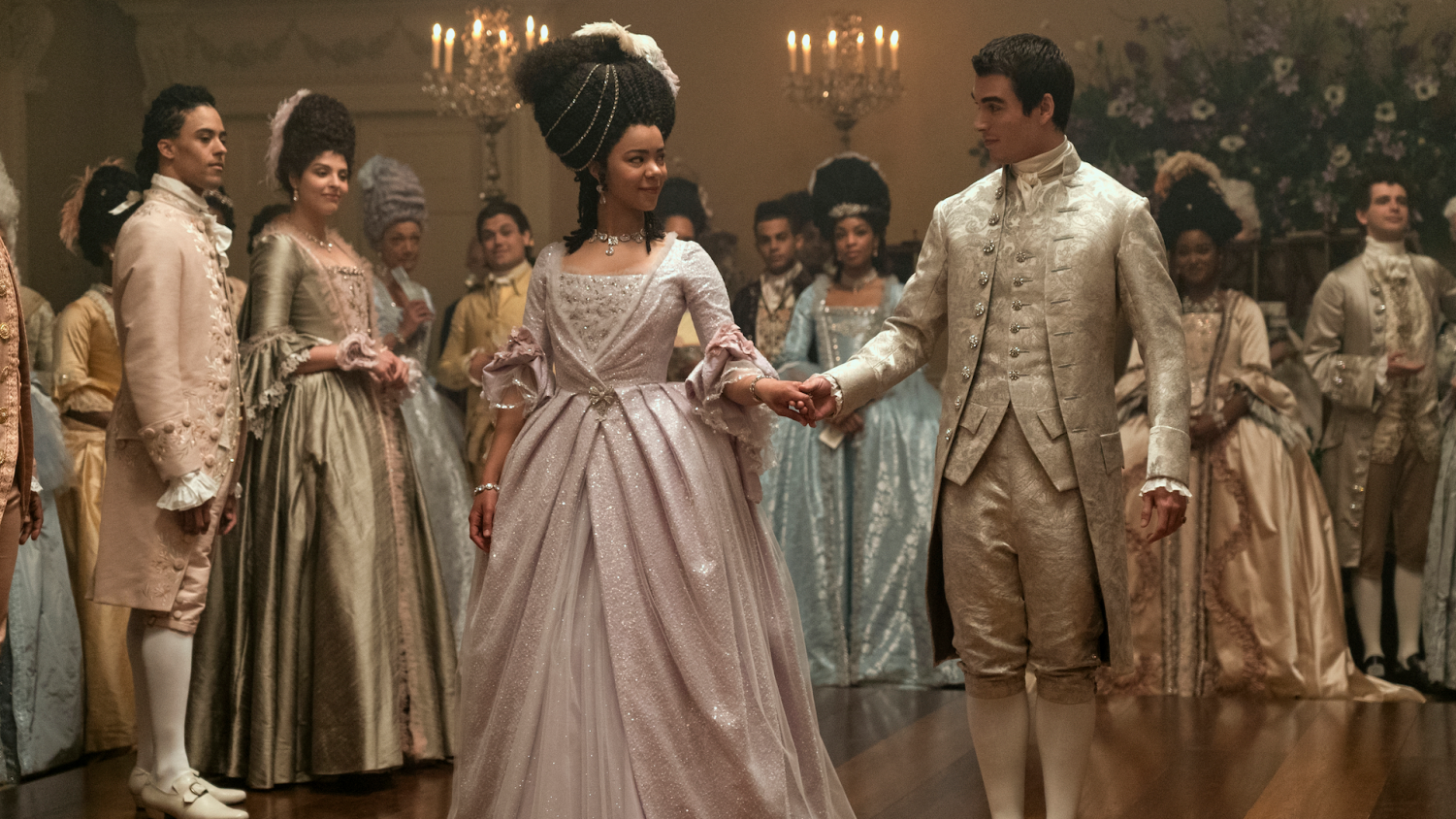 Although Charlotte was Queen she also had to endure challenges in her marriage with her husband with severe anxiety episodes that unfortunately crippled the relationship in the end. Nevertheless; Queen Charlotte rose to the duty of Queen of England, Wife, Therapist to her Husband, and confidant and friend to many. This gave great understanding of how she endured and why she is the way she is even in the original series.
This series seriously isn't what you'd expect. Especially from being a spinoff of the Bridgerton series, although there were some similar themes in the show it was completely different from the always lovey-dovey everything perfect scenario that's been seen from the Bridgerton series. This spinoff gave a new look at what happens first affects what will happen next. If you've seen Bridgerton or not this show is amazing. Even with only six episodes, although they're long, it doesn't feel like enough, right off the bat you're going to want more. Queen Charlotte: A Bridgerton Story is the perfect period/historical drama that endures heartbreak, darkness, love, and many more.