Senior Spotlight: Three Cheers for Senior Year!
Julius Phommatha shares his journey to Frederick's cheer squad and what will come next
Julius Phommatha is a Frederick High student and family and friend to all but that's not where his story ends. He makes the school automatically more welcoming. Julius is nothing but spiritual and positive toward others. He loves to explore new places and live life to its fullest. He goes beyond positivity at school and spreads it to social media, he has been the graphic designer for many sports. 
Throughout high school, he has done so much as being a part of the cheer team, Student Council, and even one of the rowdy crowd leaders this year. Taking into consideration which one he loves the most is a hard decision especially since he's done them all for so long.
"I honestly couldn't choose just one, cheerleading was my passion at Frederick and as soon as I started it I loved it! Same with student council, being a part of something so big at Frederick means so much to me and hundreds see my work every week. The rowdy crowd wouldn't even be possible without Kylie Rusco and Bianca Rives I'm always proud to show spirit and level up any event!"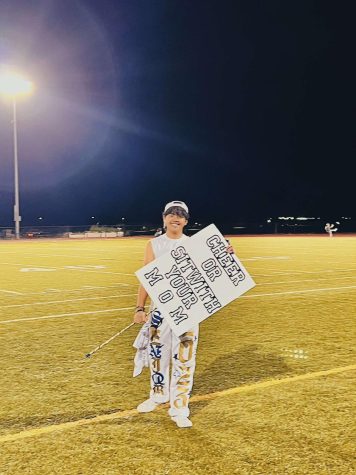 Julius loves to cheer with the right coaches and a good team to work with even when it gets hard. For the three years, he has done cheer he has been in all of the positions pretty much, although he has worked a lot as a back spot.
"I quit cheer for not only personal reasons but also to pursue better things career-wise and train to begin my collegiate cheer career." As he was pushing his third-year cheering was something that became like a job, it was burning everybody out and he just needed a break before the real deal.
Speaking more on the big reason more returning cheerleaders left including himself, "I didn't like the way the coaching was taking a turn. Coaching can make or break a team's mindset, mental health, and especially career path. I loved cheer but it went from a family-oriented team to something that wasn't good for anyone including myself."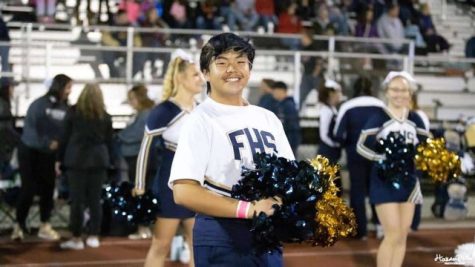 A very important thing in high school is to be aware of who you surround yourself. Throughout the journey of high school Julius has developed lots and lots of friends and figured out which group was for him throughout high school.
Julius stated, "I could definitely say I have a wide group of friends, and I'm not gonna lie I've gone through many of them. Throughout high school, you really never stay with the same group and it could be totally different a couple of years later, nothing is forever. But most of my friendships have been developed by fate." 
     As Julius' high school experience comes to an end and his future begins he already has big plans that are starting to fall into place, such as college. Julius is proud to announce that he will be signing to Independence Community College, in Independence Kansas. With his past history with coaches, Julius knows what comes with a good base of a cheer family and has decided to stick to his big passion.
  "I will be part of Indy's cheer program, which was a 2022 regional runner-up and placed 4th at DTU Nationals also in 2022. I hope to pursue my prerequisites in psychology, and after that, I will be attending university!"