An Inside Look on Frederick High School's Homecoming Week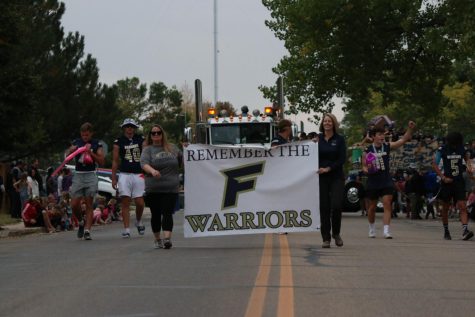 A pair of FHS staff members walk down 5th street in Frederick, Colorado carrying a 'Remember the Warriors' banner. This past week at Frederick High School was homecoming week. A week where we as FHS students celebrate the school with school spirit. Everyday, the student council team picked a new theme for the students to dress up as each day. At the end of the week, was the football game and school dance.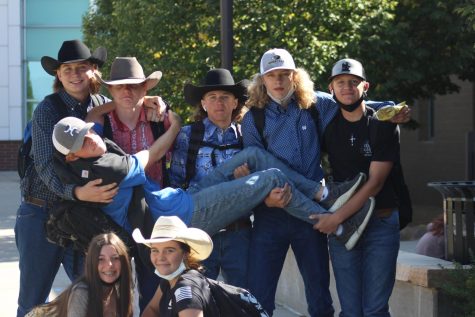 A group the sophomores pose for a photo outside during lunch wearing their country attire. Monday was the first day of spirit week, and students were asked to wear their country themed clothes for the day.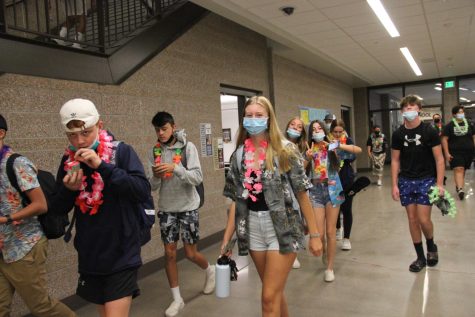 Jenna Camblin, a senior at FHS,  smiles at the camera while walking to her class at the start of the day. Day two of spirit week was Hawaiian day. Everyone was given leis to wear for the day, to show off their hawaiian theme.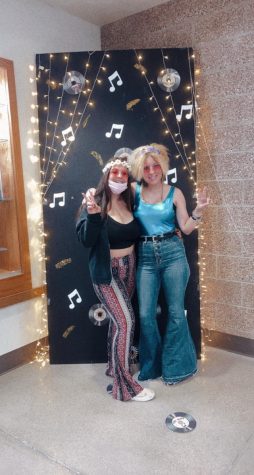 Two Frederick HIgh School students pose in front of the yearbook board wearing their disco day theme. The third day of spirit week was disco day, so students were told to wear their disco outfits for the day.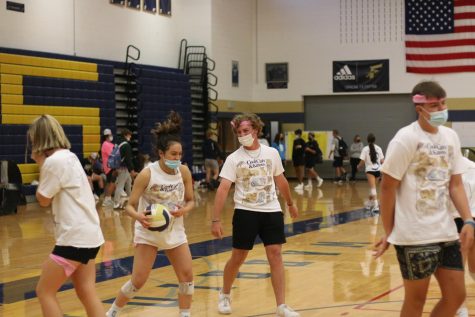 Jake Chesler (right) and Evelyn Arroyo (left) laugh after a miscommunication in their Co-Ed Volleyball game. Frederick High School's Student Council organized and sponsored a school volleyball game where different grade levels could make a team to compete for bragging rights across the school.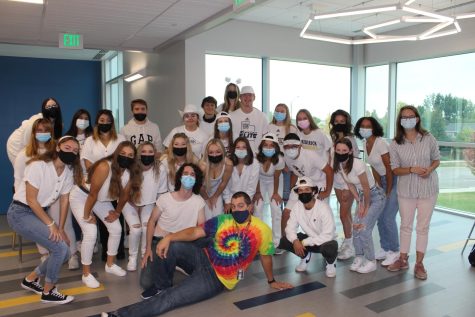 A group of seniors from Frederick High School pose for a class photo wearing their class color. Day four was class color day. Each grade was told to wear a certain color for the day. Freshman were told to wear brown, sophomores green, juniors blue, and seniors white.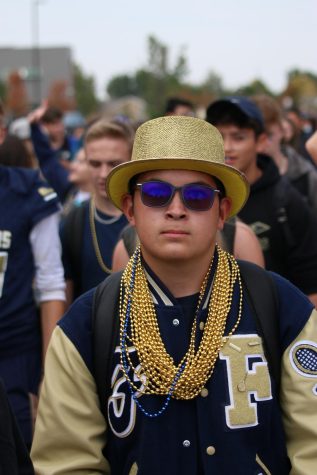 Tanner Bolin, a Frederick High School senior looks at the camera walking into the school in the morning. Day five was spirit day. A day where all of Frederick wore Blue and Gold to represent their home colors at Frederick High School.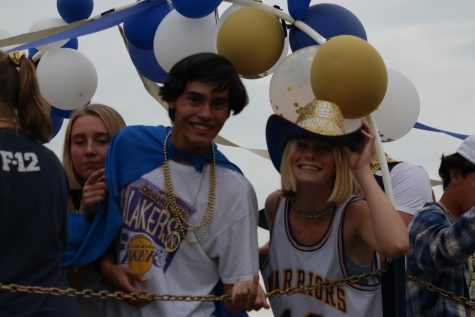 A group of seniors on the senior float in the parade pose for a picture. Frederick High School hosted a parade that started at Thunder Valley K-8, went through the town of Frederick, and ended at Frederick High School. Overall the event was pretty crazy, with people that live in the area showing up to support their home team.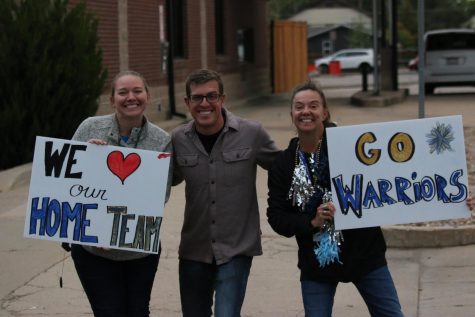 Speaking of Frederick residents supporting their home team…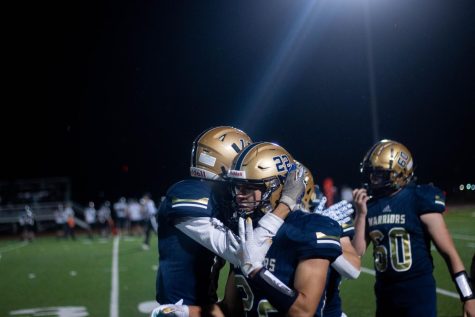 Two Varsity players from the Frederick High School football team celebrate after a play. On Friday, October 1st, Frederick HIgh School played Eagle Valley High School and won the game 42-16.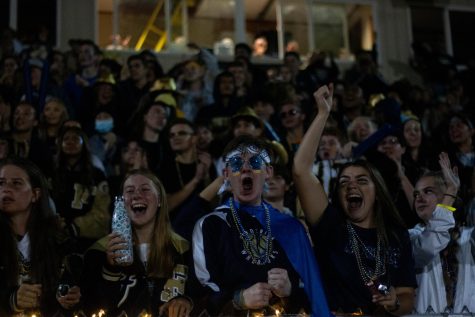 A group of students celebrate after the FHS football team scored a touchdown in the FHS vs. Eagle Valley HS football game. The Homecoming football game is the biggest game of the year, and attracts students and parents from all around St. Vrain. If you live in or around Frederick, you knew about the game. Tons of people showed up to root for the Last Warriors.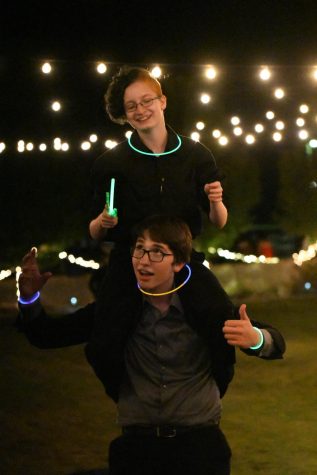 Two Frederick High School Students dancing to the music at the Homecoming Dance. This past Saturday night, Frederick hosted a dance for students to attend. They had a DJ come in to play music from 8:00 to 10:30pm, and a dance floor for the students to party on.