One-on-One: Michele Blanken
Librarian Michele Blanket lets us know about the wonders of poetry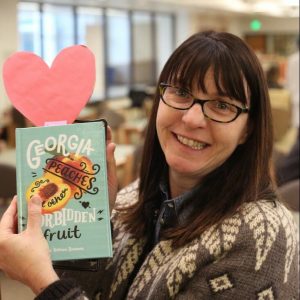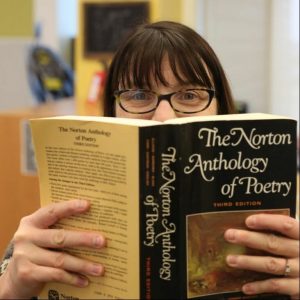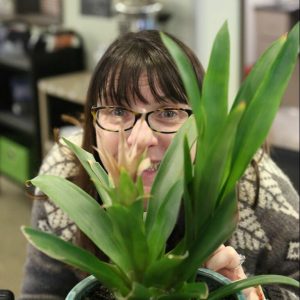 Every month our school has amazing poetry slams in the library during A and B lunch. Anyone can join at any time and it welcomed to. We took the amazing teacher who started this at our school and found more about the art of poetry.
FREDERICK SCOUT: What is a "poetry slam"?
MICHELE BLANKEN: It's a theatrical recitation of a poem usually in front of an audience. So it's really more than just words on a paper.
SCOUT: So is it like a rap battle?
MB: Not exactly… more like a battle of poems in a sense.
SCOUT: How do I participate in it?
MB: We always have it on the final Friday of every the month. Anyone can come in and read a poem!
SCOUT: How did the poetry slam start?
MB: I started poetry slam 7 years ago when I was in the old building. It started off as extra credit for the students. But we ended up doing a district slam and hosted it at Frederick. Three or four schools ended up participating.
SCOUT: How did you come to love poetry this much?
MB: I have always loved all things that have to do with words and it just ended up growing.
SCOUT: What is your favorite poem?
MB: I absolutely love Emily Dickinson. 'Hope is the Thing with Feathers' is my favorite poem. She puts ideas together that you wouldn't think of putting together.
SCOUT: What's your take on Shakespeare?
MB: I absolutely love Shakespeare. I'm reading Romeo and Juliet right now. It's always a challenge, but so fun to read.
SCOUT: Do you think we need poetry?
MB: We do. It adds this amazing beauty to our lives.
SCOUT: What about more poetry in English classes?
MB: I'm not sure. I think our English teachers do a really good job now. Poetry can also be difficult to read, but you have to reach out. When you can grasp on, it stretches your brain.
SCOUT: Why do you think it's important to write poetry?
MB: Poetry is power. It gives everyone this amazing power to truly express themselves into words.