Exciting Start for Frederick Baseball
After not winning a season in over a decade Frederick's Baseball team is on a roll with a 3-1 start.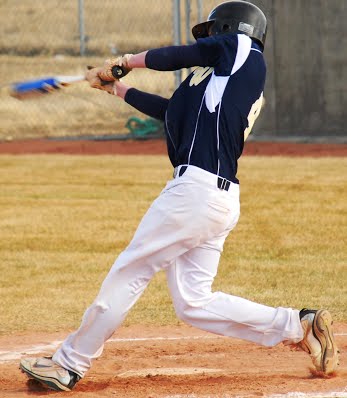 For the last ten years, the Frederick Baseball program has been one of the worst in Colorado. It's been eight years since we have won more than four games, and even then we had an even record at 10-12. The team's last winning season has also been longer than ten years ago. However, this has started to improve since Coach Howell began coaching last season. Frederick's baseball pre-season scrimmages looked very promising, with three wins and one loss, which isn't bad at all. The excitement for the season was escalated even further when the team had won their first real game which was their first open opener win after five years. Unfortunately for the team, the season was called off after just one game had been played due to complications that occurred with COVID.
The loss of a season may have put a damper on the team's spirit for a little while, but they didn't let it keep them down for long. After the resignation of Coach Howell and his coaching staff, a new coach stepped in to try to help the program begin to win some more games and improve as a team overall. According to some of the players in the program, Coach York is doing a fantastic job. Sophomore Kaden Storm said,
"He makes me want to win and I think I'm better at baseball thanks to him." when asked about how Coach York has helped to improve the team.
To make things better comments like this are also backed up by what's been going on, on the field. So far Frederick's baseball team has been hot with a 3-1 start for the season.
This is by far the best start to a baseball season in well over a decade. The season started with an 8-4 win over Berthoud and a game that really showed that the Warriors were out for blood this year, as Berthoud is a well-respected team. The streak continued with a 5-3 win over Niwot. This game is really what solidified that Frederick Baseball was in it to win it this year. Niwot is a very well-respected program and they are generally in the conversation for a state title. The streak then kept going with the following win against Thompson Valley before being lost with an unfortunate loss against For Morgan.
Although most people may worry that the loss against For Morgan will dampen the spirits of the Warriors baseball team going forward in the season, the team has continued to show strength and grit to keep up the hard work and continue the season strong. They're in it to win it and will keep going until the end. One thing is for sure is that they are definitely expected to come out ready to win this weekend while facing off against Niwot High School.