The Riot On The Hill
On March 6th, 2021, a party gone riot broke out on the Hill in Boulder Colorado, started by Colorado University students. The Hill neighborhood has been known for decades for sometimes raucous parties and there have been previous confrontations that resulted in violence.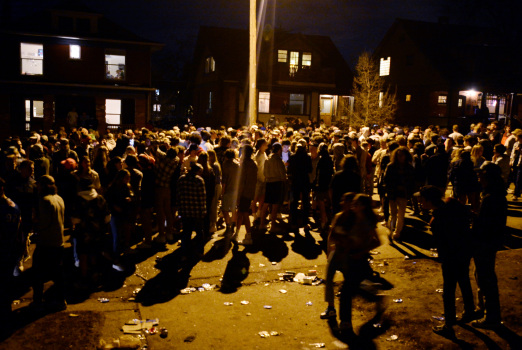 On March 6th Boulder Police started to responded to a party turned riot with more than 750 attending. It turned violent quickly after police arrived.
No one really knows how this outrageous party went so crazy but there were as many as 830 without masks and that were destroying cars, houses, and public property. They all packed the roads near Pennsylvania Avenue and tenth street on Saturday. Hundreds of people in the streets in an area known as the Hill on Saturday night and when told to leave the students threw bottles, rocks and other objects at police and firefighters.
The Boulder police department got almost 700 tips about this party in Boulder. Then authorities promised Sunday to pursue criminal charges after the Hill party devolved into a violent confrontation with police that left three officers injured. At least one car was damaged when the mob flipped it over. Police brought in a SWAT team and used tear gas to break up the crowd.
Officers were reviewing officer body camera footage and shared social media videos and photos to identify some of the people involved. University officials apologized to Boulder residents who live near the school and said students who were involved in violence, property damage or failing to disperse would be held accountable
After the party broke up, some students came to the scene with garbage bags to pick up the large amounts of trash left behind.