Delivering Meals to Those in Need
"Meals on Wheels" is a non-profit organization looking for volunteers.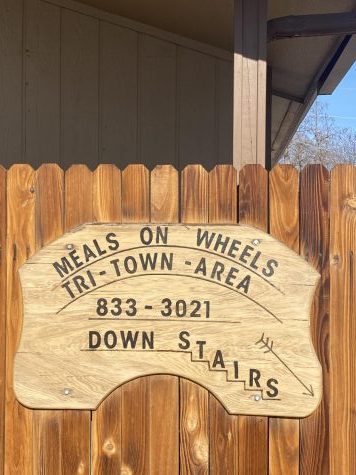 There are many volunteer opportunities in the Tri-Town area that not a lot of people know about. One of those opportunities is Meals On Wheels located on First Street in Firestone. They partner with Greeley and serve both Greeley and Weld counties.  
According to Holly, with Meals On Wheels, they have been in the area for over 30 years in the Tri-Town area and at their current location for a little more than 20 years.  They work with senior agencies,  health care providers, and hospitals and refer patients that have specific dietary needs that they can not prepare for themselves. 
Not a lot of people know about the location because it is actually in the basement of a building that is owned by a church.  They are not associated with the church, they just allow them to run out of it. 
So what type of service do Meals On Wheels provide? This particular location delivers mid-day meals to the elderly and homebound patients. While delivering the meals, they do welfare checks to make sure the recipient is doing OK as in some cases this is their only contact with someone for the day.
Holly did discuss how things have changed with COVID-19 and safety protocols.  Now volunteers can not go into the recipient's homes.  Meals On Wheels asks that a cooler be set outside and then wait at the door so when the recipient of the meal picks it up, the volunteer can visit from a safe distance, like the lawn, and still able to talk. 
Another change that has happened is they had to modify how many times they deliver meals. They only go to the recipients' homes 3 days out of 7 and they used to go 7 days a week.  
Even though they cut back on the days they go, if the recipient wants meals for 7 days, they still get the amount, but instead of one meal a day, they will get up to 2 or more meals delivered to equal the 7 meals. 
To volunteer, they require the candidate to fill out a volunteer application so they can do a background check.  The volunteer will also need to provide their driver's license and proof of insurance.  
Drivers do need to be at least 18 years of age, but volunteering is not only about delivering the meals.  They are also needing volunteers to assemble the lunches, decorate lunch bags, and also write a note to add to the bags for the recipient's to read.
Meals On Wheels information can be found at mealsonwheelsgreeley.com.  On the site, it mentions:
56,691 meals were delivered in 2019

15 communities served daily

225 current volunteers

11,901 2019 volunteer service hours
 Holly is always looking for volunteers and even if you are under 18, you can still help out.