It Was Good Until It Was Great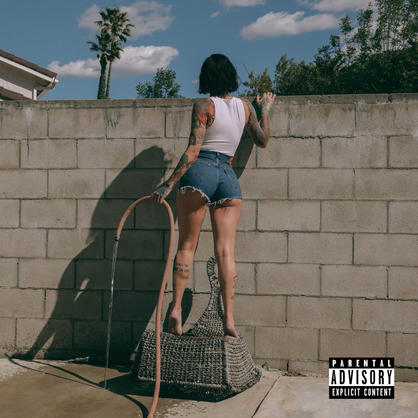 Kehlani's second studio album, "It Was Good Until It Wasn't" was highly anticipated by all RnB fans across the world. Kehlani teased the popular release of the album on May 4th by releasing the tracklist on all of her social media platforms. The album has a total of 15 tracks, including the outro track. "It Was Good Until It Wasn't" was then shortly released on May 8th, 2020. The album instantly received praise from thousands of U.S. and international fans as soon as it hit the streets. If you're someone who is looking for a playlist with a dash of love and heartbreak as well as a hint of self-confidence then this album is perfect for you.
Kehlani has gained a massive following because of the way she is able to emotionally connect to her fans through her music. Her newest album was highly anticipated and immediately got positive feedback from all around the world as soon as it was released. People were able to connect with her talk of heartbreak and love throughout the 39 minute and 38-second album. Many skeptics believe that a majority of her songs on this album are about Kehlani's ex-boyfriend YG. Kehlani and YG started seeing each other in the early months of 2020. Until YG was seen with another woman about a month after he and Kehlani went public with the news of their relationship. After that, Kehlani announced their breakup in February of 2020.
Social Media has unpacked all of Kehlani's past relationships making her look like a mess. That itself is what helped inspire her to write this album. In an interview with Teen Vogue Kehlani Stated, "Love doesn't have to be difficult and it doesn't have to hurt to measure how much and how good and how deep it is. We grew up getting taught the ride-or-die mentality." Kehlani has always been very cautious about what she puts out on social media but she isn't apologetic if she puts out something controversial. Which I believe could be heard through this album.
Anybody can tell that the album had a lot of influence from Kehlani's own experiences. Vocally and instrumentally you can tell that she had a lot of influence from the 90's and early 2000's RnB. The instrumentals used also seem to have been inspired by modern trap music. This could be to help her to try and gain a larger following or just because she simply likes the style. One of Kehlani's most popular songs off of her newest album is "Toxic". "Toxic" has a slow but impactful meaning behind it. The song is about how Kehlani keeps trying and trying with her lover, but he/she has too many problems of their own that it only causes pain and heartache for Kehlani. In the song, she sang, "Somehow, I'm always caught in your dramatics" which just further proves the characteristics of this song.
This album has gained a massive following over the last few months, and if you haven't listened to it already, you definitely should, anyone who is going through an emotional time period deserves this album. Kehlani deserves all of the success she's getting, she's a beautiful singer and a kind soul. I highly recommend this album and hope that this album will move you the way that it moved me.