Give a round of applause to your Frederick varsity  cheerleading team. On November 1, the Frederick cheer team went to Thompson Valley High School for their league  competition. They came in first place while there were 5 schools in their division. 
The cheer team worked really hard for this competition. They have had practices every day from 6:30 to 8:30, sometimes they will have it from 7 to 9. They have only a few more days until their Spirit blast competition and then they are off to state. This year their state competition this year is at the Denver Coliseum. 
After winning the league competition the cheerleaders are working even harder to keep that winning title. At the competition they had a lot of mat talks and they got into their stunt groups to talk about how their technique is to remember it and use it when they are out on the mat competing. 
Winning the league competition was huge for the cheerleaders. They have a winning title and they have an amazing start to the competition season. The cheerleaders are on a mission to walk into state with their heads up ready to place another winning title. 
After finding out the cheerleader won League competition, they have been super proud and confident in their next competition adventure. Coach V is the head coach for the cheer team. She was even in tears once we won, all the cheerleaders were jumping and yelling with excitement about their new winning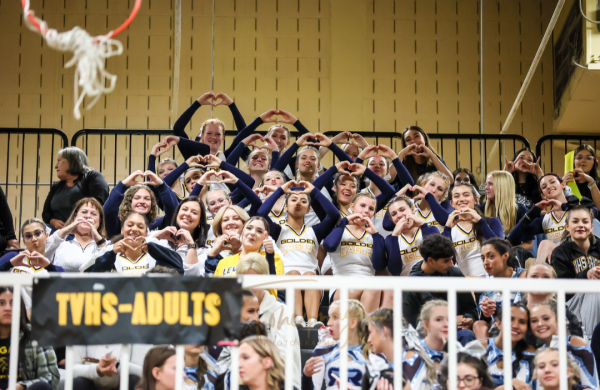 It is an amazing competition to win for the seniors since it will be their last league comp, and for the freshman because it is their first league comp and an amazing start. 
They only had a few days after their first competition which was Boo Bash and with only second place at their first competition they say that their boo bash completion was just a warm up to their season. Also with only having a few days until League, they had changed up some things in their routine and still crushed it out on the mat. 
As the cheerleaders get ready for their state competition, wish them luck and maybe every show up to the competition and support them. They are all so happy that they get to walk into state with a winning title and good attitude. They not only represent Frederick cheer but they represent Frederick High School.