Sit, Stay and Watch the Puppy Bowl
Puppy Bowl XVI is taking the stage on Super Bowl Sunday
The sixteenth Puppy Bowl is taking the field this Super Bowl Sunday, February 2nd on Animal Planet. The two teams, Team Ruff and Fluff are anxiously waiting to race into that field. As the two teams are rivals, they are burning to battle out this "ruff" match.
The first Puppy Bowl aired on February 6, 2005. The creators of the show were inspired by The Yule Log, a holiday program that features nothing but a log burning and soothing festive music behind it. The producers enjoyed the simplicity of the program and inspired them to create their own. First debuting in 2005, where they simply showed puppies playing. Gaining lots of traction for its adorable candidates. Also, for their adoptable players. Puppy Bowl, is not only for entertainment, but it also spreads awareness and allows shelter puppies to find forever homes. Surprisingly, Puppy Bowl isn't live. Animal Planet films the game in October and airs the program on Super Bowl Sunday. The puppies are adaptable, but usually by February, most puppies found their forever homes. Don't lose hope, there is always a chance a puppy hasn't been adopted yet!
Two teams are roughing it out on the field this Sunday, showcasing Team Ruff and Team Fluff. Each team has selected twenty-one players each and on the Animal Planet website, viewers can view each furry player's customized bios. Allowing the audience to connect with a puppy and root for their success during the game. Animal Planet works with a company called Petfinder to select their fluffy players. The company Petfinder works in conjunction with shelters and rescue organizations to find adoptable puppies for the show.
Don't fret just because the Denver Broncos didn't make it into the Super Bowl LIV this year, doesn't mean someone from Colorado didn't. Representing the Bronco Nation is Aspen from Rocky Mountain Puppy Rescue. Aspen, along with his seven other litter mates were found near train tracks in Gallup, New Mexico. Now, being happy and safe, Aspen awaits to find a forever home.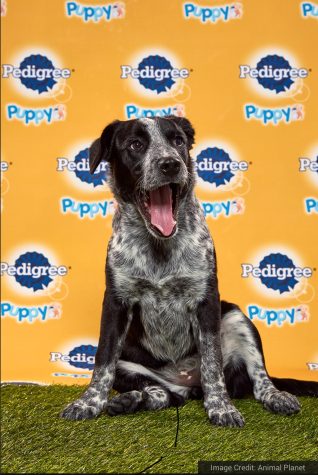 If you are looking for a puppy to cheer for, Aspen is a great candidate. Aspen has been placed on Team Ruff and has just turned 22 weeks old. A fun fact about him is that he "turns into a slush puppy every winter."
Overall, if you are looking for a fun program to watch in during half time or perhaps before the game, check out the most thrilling game of the season. Puppy Bowl XVI airs Sunday, February 2nd at 1 PM.