Taking the Next Step: Kennedy Rhodes
Senior Kennedy Rhodes advances from being a multi-sport student athlete and gets ready for her next chapter.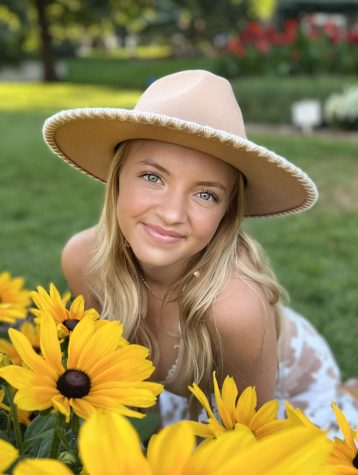 Kennedy Rhodes, a 17 year old senior at Frederick High School, who is a multi-sport athlete and student while playing not 2 or 3 but 4 sports. She plays volleyball in the fall, swims in the winter and doubles up in spring with girls soccer and girls golf.
Kennedy has gone her whole life being an athlete. She started all kinds of sports at 5 years old including swimming, soccer and golf. "Volleyball started in middle school. It just kind of grabbed my attention so I started practicing and here I am now going on 6 years of playing" Kennedy explained.  
The first sport that Kennedy plays each year is Volleyball. She consistanty trains and gets herself and her body ready for the long hard games.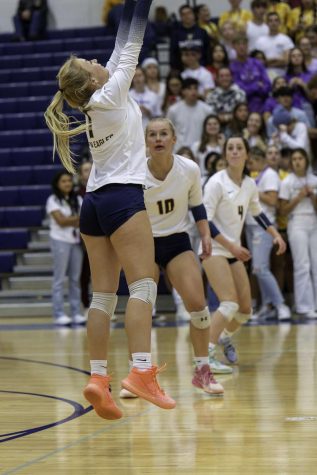 As she said, it hasn't been her top and longest sport but it's definitely a sport she has continued to play throughout the years. Kennedy played her last varsity year of volleyball this year. "I think my favorite thing about it was coming together and playing one of the sports I love." Next is swimming in the winter.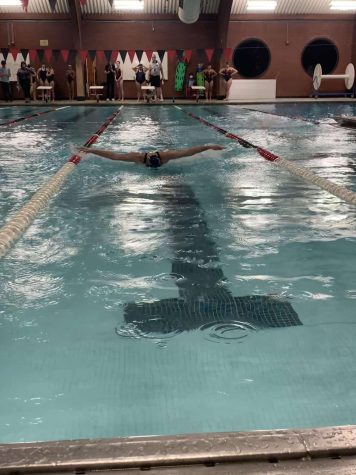 She has swam since she was 5 years old. Ever since Kennedys sophomore year, swimming came back to Frederick High School. During her sophomore year on varsity she averaged 2 first place, 6 second place, and 4 third places. During her junior year with her best record yet, getting first place 9 times, second place 2 times and third place 7 times. And lastly during her senior year so far with 4 first place, 6 second place and 4 third places.
 With spring season coming up with not just 1 sport but 2 sports. This year will be her first year playing on the girls golf team, as there was doubt she was able to play 2 sports in one season and was finally able to do it. Kennedy has been going to the golf courses for fun since she was 5 and she spent the whole summer practicing hitting with her friends and family. Kennedy said she is very excited to start within the upcoming weeks.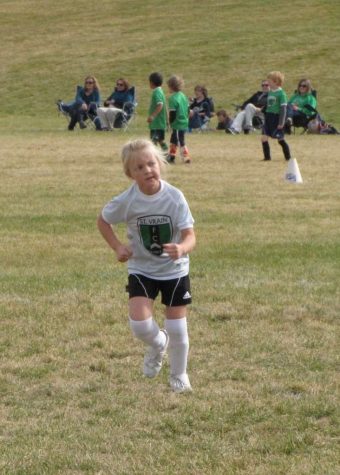 The second sport Kennedy will be participating in for her spring season is soccer. "I would say soccer is definitely my favorite sport out of them all." Kennedy has been a varsity player since her freshman year. She has played soccer her entire life. Kennedy has also played on a competitive club team for a couple of years as well. "My favorite part about each sport is the different team aspects that came with each sport. I play these sports because it mainly gives me something to do but most importantly it makes me happier. It keeps me active and in shape for the next sport."
Kennedy has thought about playing soccer in college as she has spoken and gotten a few offers from some coaches, but unfortunately she thinks it's not going to be a part of next chapter. She plans on going to a 4 year college either in state or in California. "I think if I dont play in college I will miss it the most. Ive played soccer for so long and is just been a big part of my life." Kennedy thinks about becoming a speech pathologist. Her grades throughout high school have always been outstanding while taking honors and AP classes. "My favorite thing about high school is all of the sports games and standing in the rowdy crowd. I think what I will miss most is all of my friends I made throughout high school. I am extremely excited to learn how to live on my own but I am still nervous about graduation."
Kennedy is such an amazing outgoing and sweet girl. She always brings positivity to the room no matter the situation. Kennedy is an amazing friend, she loves and will do anything for her friends and family. Packed schedule or not Kennedy has been able to accomplish all shes wanted to. No doubt she will continue that in her future plans after graduation.