Wishing You a Galactic Holiday
The Guardians of the Galaxy Holiday Special recently came out on Disney+ and if you aren't a huge marvel fan you might not even have known that. It's flown under the radar for the most part since it wasn't some groundbreaking series like Moon Knight or an amazing feature length film in theaters. Released at the very end of November 2022 though it's gotten a 93% score on rotten tomatoes and the people who have seen it, are loving it. 
The holiday special runs for about 45 minutes and stars all of the beloved actors and actresses from previous Guardians of the Galaxy films. Actors such as Chris Pratt, Dave Bautista, Vin Diesel, Bradley Cooper, and Zoe Saldaña are starring in the film. 
The special got a lot of positive reviews for its humor and the directing of it. Fitting the theme of Starlord and his constant music playing they even incorporated a new holiday song into the movie talking about how crazy earthlings are and that Santa is a magical being who is a master thief. The short film also served as the ending of MCU's Phase Four, leading us into Phase 5 in the new year. 
The general idea of the film is that the crew is told a story of how Yondu picking Peter Quill up from earth as a kid ruined his Christmas, and that he had never experienced a good one since. At this time Quill is still mourning the death of Gamora which occurred in Avengers Infinity War released in early 2018. Drax and Mantis talk with each other about how to give Peter a perfect Christmas like he had always wanted. On this mission they go on a crazy and hilarious journey down to Los Angeles, on Earth. 
In the film they did a great job showing Christmas themes and cheer throughout, but as it's a MCU film, they wouldn't dare forget the easter eggs. Even little things like the intro screen to the film was changed, they showed pages of Christmas marvel comics instead of the normal screen. Smaller things like the intro song chosen which was 'Fairytale of New York' dive deep into the storyline of the movie. The lyrics and meaning of this intro song was no accident to be chosen for this holiday special as it relates directly to the overarching crisis of Peter and Yondu's relationship being back and forth and very iffy at times.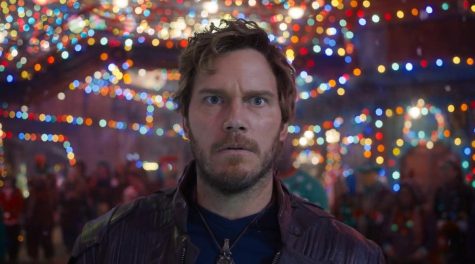 The story really dives even deeper into Peter's relationships than we've seen before, all while keeping it pretty upbeat and jolly for the holiday spirit to feel present. In Guardians of the Galaxy 2 we saw a deep dive into Peter's relationship with his absolutely crazy Dad and it seems they are really expanding the lore and storyline of Peter and how his life went. The acting was really good in the film, the VFX were on point, and the production was done very well. 
If you are looking for a fun holiday special to watch but craving a bit more story than a lot of Christmas movies have, this is perfect for you. It's a really solid special, from its comedy, to its story and acting I highly recommend it for this holiday season.