Welcoming the New Teachers at Frederick High
With new school years comes new teachers. With Frederick being online for the foreseeable future, students aren't getting the chance to meet these new teachers in person like they would in previous years. So, in the third week of school, a few of these new teachers were given the chance to have an interview to introduce themselves.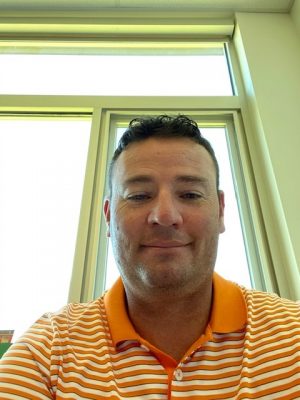 One of these teachers is Mr. Casey Trenkamp, an Algebra 1 teacher. Although he used to live in LA, he moved to Colorado and graduated from UNC. From there, he has been teaching at big-city schools in Denver. He has been teaching for 19 years, 16 of which he was a coach at his old school. This is his first year out of the past 16 where he isn't coaching. Outside of school, Mr. Trenkamp is a private pilot student, as well as a licensed drone pilot. He is also an ex-dean, but he says he likes being in a classroom better than being confined to an office because he likes the hands-on learning of being in a classroom. "I can't reach every child," says Mr. Trenkamp when talking about choosing to go back to being a teacher. "But I can reach a lot of them where I can make it better for them." Mr. Trenkamp's main reason for why he wanted to become a teacher was to make a difference in a kid's life. He says that although he's getting used to a smaller school, he likes it better because the students and teachers have more of a connection with their students. Though it may be difficult now to get connected with students because of COVID-19, Mr. Trenkamp is still working hard to be that good influence for students.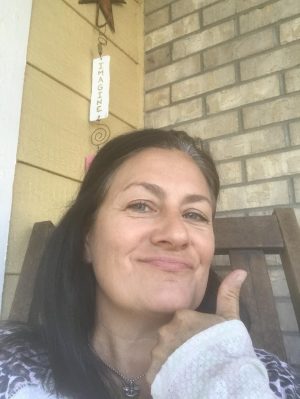 Another teacher that was interviewed was Mrs. Julie Wallace. She's not only an English teacher for 9th and 12th grade, but she's also the new Yearbook adviser for this upcoming school year. Coming from Upstate NY (Syracuse), she attended SUNY (The State University of New York) and is now in her 30th year of teaching. Outside of school, she is a yoga instructor, as well as plays soccer every Friday with her team. She's looking forward to working with the Yearbook staff to make an amazing yearbook for this school year, despite the challenges of online learning. Her favorite thing about being a teacher would be the students that still come back years later, when they're fully grown adults and have lives of their own. It's the messages thanking her for the inspiration that she gave those students, and how she made such a big impact in their lives that they'd still remember her years later that she keeps teaching every day. She says "I can't wait to meet everybody."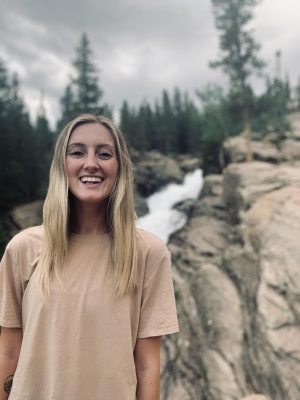 The final teacher to be interviewed is a teacher who is teaching for her first full year, Ms. Haley Watkins. She moved to Colorado two years ago from Washington State to teach skiing, and eventually became a part-time PE teacher at Frederick High in January of 2020. This year, Ms. Watkins is teaching World Geo/History. With Online Learning for students, she likes that her students can work at their own pace, and have the chance to ask a question when they need to. She loves being with the students here at Frederick, and finds that she is still learning new things every day. "I'm super excited to be a part of Frederick," she says. According to her, teaching high schoolers poses a good kind of challenge, and the community that the school and town have is great. She loves the close-knit community that the town has, and how she can walk down Main Street and have a chance to chat with people and get to know them better.
All the new teachers here at Frederick deserve a warm welcome, especially with how being online prevents us from having the beginning of the year pep-rally that we normally do. Getting a chance to know the teachers at our school better can greatly improve our community.
Listed below are the names of all of our new teachers here at Frederick.
Frederick High School: New Teachers for the 2020-2021 school year
AP/AD – Ty Gordon
SpEd: Ms. Amy Galyardt                        [email protected] 
SpEd: Ms. Jenn Ptaschek                      [email protected] 
English: Ms. Julie Wallace                      [email protected] 
English: Ms. Mary Quantz                      [email protected] 
English: Ms. Katie Kelly                          [email protected] 
Math: Mr. Casey Trenkamp                    [email protected] 
Math: Ms. Nicole Myers                          [email protected] 
Science: Ms. Cheri Giammo                   [email protected] 
Science: Ms. Bhreanna Quinlan             [email protected] 
Science: Mr. Erich Hoffmann                  [email protected] 
Comp Science: Mr. Robert Palumbo      [email protected] 
Social Studies: Ms. Haley Watkins         [email protected] 
.5 Music: Mr. Ed Wellman                       [email protected] 
ELL: Ms. Ambika Parker                         [email protected] 
Spanish: Ms. Sydney Villareal Koerber  [email protected] 
Business: Ms. Leah Zanussi                  [email protected] 
Campus Supervisor – Tre Thomas