Heading to Playoffs
Frederick's boys basketball will host their first playoff game at home
After a historic win on Senior Night last Friday against the Erie Tigers, Frederick's Boys Basketball team are headed to the playoffs this Wednesday against Sierra High School. The memorable 61-53 win on Friday finishes the Warriors' three-game winning streak to finish the season 14-9. Now the main focus of the team is this Wednesday's game to move on to the next round, a goal they fell short of last year.
Head Coach Enoch Miller has high hopes for the game: "Over the course of the season, I would say the boys stuck with it. We started off really strong at the beginning. I think we were 6-1 at one point and our league is really tough–some teams in our league were in the top ten all year. We lost some and won some and we finished 14-9." The top 48 teams make the playoffs based on the RPI system, and based on our standing, Frederick landed 26th and will host the 39th team Sierra High.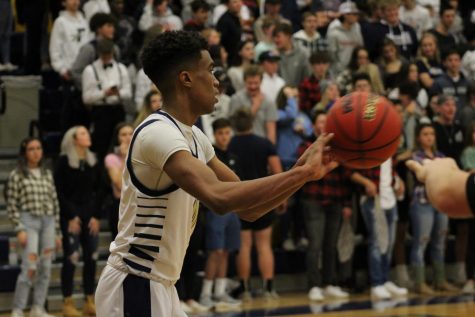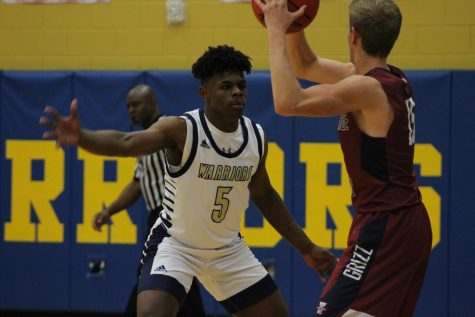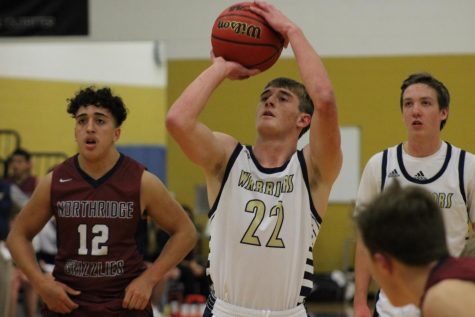 Both the boys on the team and the coach are confident about their home-court advantage against the Colorado Springs School. Sierra High School went 9-13 on the season and are 2-6 for away games. Frederick has a 20pt scoring average over the Sierra Stallions, but Sierra is known for making it to the playoffs every year. 
Coach Enoch told us, "it's gonna be a good game, you know they have a playoff tradition they do every year."
If the boys win this Wednesday, they will play at Harrison High School on Saturday, February 29 at 2 pm. Regardless of a win or loss, senior Logan Zimmerman told us that "everyone [at Wednesday's game] can look forward to us giving our absolute best".
Make sure to catch the boy's first playoff basketball game Wednesday, February 26 at 6:30 at FHS. For those of you that are part of the Rowdy Crowd, the theme is pajamas.