Gabriella Jima, who goes by Gabby, is the liveliest person in the school and can always be counted on to help out. She is super fun, outgoing, and the biggest hype man ever. Whether it's in basketball, in school, or even outside of school, Gabby is always there for her friends.
You need someone to lean on, she will be there to help you with any advice you need. She will definitely support you. "I think Gabby is the most reliable person I know, for example her and I aren't like the closest friends in the world but we definitely have gotten closer. I worked with her for a little bit and she was always good about showing up to work. I go to her when I need advice about stuff like boys or even my family issues, overall she is a good person to turn to when I need to vent" stated by Senior Iyonna Moore.
Lily Hansen quotes, "Gabby is one of the most reliable people I know. She will drop anything she's doing to talk to me if I need something. I know I can always go to her for anything and she will support me in any decision I make." 
As the most reliable friend to many, Gabby is so much more. She has accomplished great things throughout her four years at Frederick High School. Gabby has been a basketball player for ten years, four of which she spent on the varsity squad for girls. She also holds the eighth-best shot-up ranking in the state for track and field. For those who are unaware, shot up is the act of hurling metal within a circle. In this instance, Gabby hurled an eight-pound chunk of metal as far as she could to be ranked in the spot she earned.  
As a result of Gabby's prolonged dedication to her athletics, she has developed experiences, sisterhoods, and relationships. "My basketball experience has been interesting. My freshman year I started off playing JV and C, then later moved up to varsity. So I played on all three teams. I was the only freshman, so I got closer with a lot of the upperclassmen, I looked up to them like they were my older sisters. I've been on varsity all four years now of high school and I was captain last year, my junior year. I've formed a lot of bonds with teammates during high school and there's two former teammates who will forever be my motivation to just be better. Jadyn Glasgow and Savanna Staff are who inspire me to be better, to do better. I look up to them, and I will always look up to them."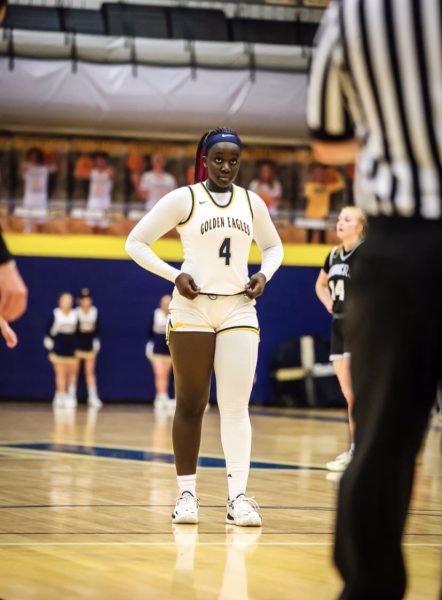 For her, the season never ends since she is constantly occupied and inspired to accomplish more. She has been playing club basketball all summer, which has allowed her to travel and bond with her teammates. "Club basketball this year was actually really fun. We're a really good team so we ended up finishing our season 31-3. My teammates are what keeps me motivated, they're the reason for everything I do."Gabby's interests extend beyond basketball; she also runs track and assists in managing softball. "It's actually been amazing. It's honestly my favorite part of the year. I've been doing it for 3 years now and the girls in softball have to be my favorite part, they're so fun to be around."
Gabby had plenty of support from those who believed in her, and having the appropriate motivation around you can help you keep working toward your goals. "My mom is my mentor to be honest, she motivates me. She's been there from day one to now, I can always go to her when I need help for anything. She's been my biggest support throughout my four years in high school."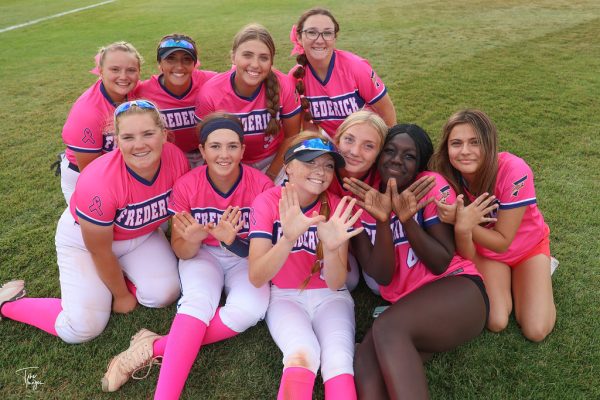 Her unwavering support will continue as Gabby attends college in the fall. Her choice of college is still up in the air. But Gabby has made the decision to major in human physiology or biology. "Going into college is important to me because if I do attend college, I'll be a second generation college student, with my mom being the first. After highschool I want to continue my athletic career and play basketball. I've been looking into a lot of schools out of state like Maine, Iowa, Massachusetts, Kansas, and Kentucky." Without a doubt, adjusting to college is a major step. Bringing the high school experience into college will undoubtedly assist to reduce the fear. No matter the circumstances Gabby will inevitably have a slam dunk future.