The Maui wildfires, which started on August 8th, 2023, burned for a couple weeks. They started due to the strong winds of Hurricane Dora, which had wind speeds up to 60 mph. Fires burned down locals' homes, destroyed businesses, and ravaged towns.
This fire burned down the city of Lahaina, a popular tourist attraction in Maui, destroying shops and restaurants. This fire destroyed 80% of the town of Lahaina. Cultural landmarks have been burned along with many businesses. The 150 year old Banyan tree stayed standing, losing its color but remained standing. 
The fire in Lahaina was contained 90% as of Sunday, August 20, according to Maui County, and the Kula fire and the Olinda fires are 85% contained. The fire in Kihei has been fully contained since August 12th. 
This fire has been ranked in the top ten deadliest wildfires in the United States. Many people died in this fire, with a death count of 114 people as of August 20th. Around 388 people are still missing as of this week. These wildfires are the largest disaster in the state's history, and rank as the deadliest fire in the United States in over a century, followed up by California's Camp fire in 2018 which killed 85 people.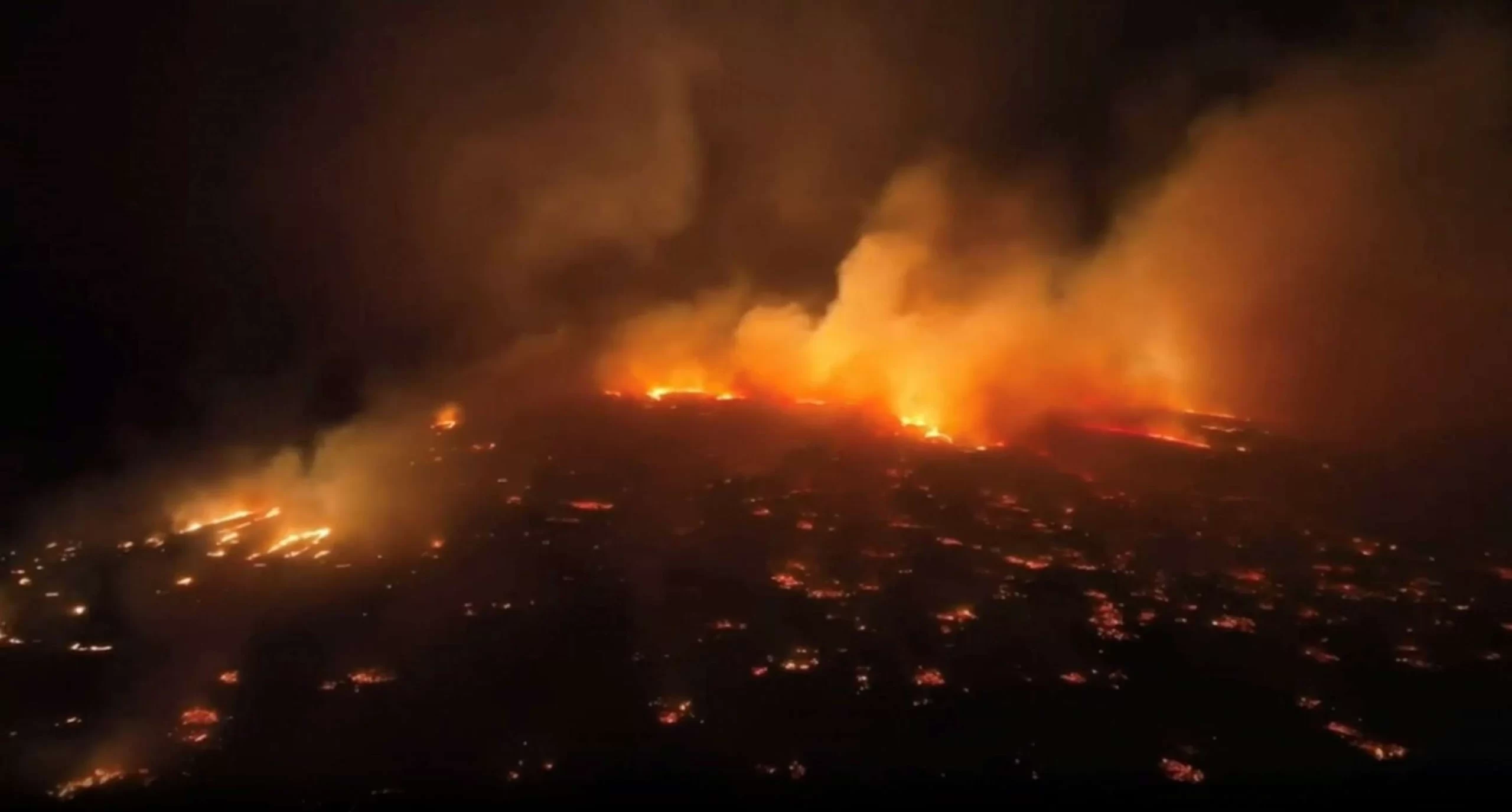 During this wildfire, people were jumping into the ocean to save themselves from the deadly flames. Authorities have found that at least 2,700 structures have been burned in Lahaina, and thousands of people are now left homeless. On Tuesday, August 8th, the National Weather Service in Honolulu sent out a red flag alert for 'high fire danger with rapid spread' and advised residents to secure their homes and expect power outages and 'difficult travel'.
Over 12,000 homes lost power and communication, and over 30,000 people left their homes behind to evacuate. United and American Airlines canceled flights to Kahului Airport because of these fires. 
"We have suffered a terrible disaster in the form of a wildfire that has spread widely due to hurricane-force winds in the region and underlying drought conditions. Maui and the Big Island both experienced significant fires. Much of Lahaina on Maui has been destroyed, hundreds of local families have been displaced." Governor of Hawaii, Josh Green states.
Lahaina is one of the most historic cities in Hawaii, being the capital of the former kingdom of Hawaii. This destruction has been a horribly painful loss to Native Hawaiians history and culture.