It's No Mystery Why Velma Is So Bad
HBO's new series "Velma" gets such awful reviews, but somehow it gets renewed for a second season.
On February 10th, 2021 they announced that Velma from the iconic Scooby-Doo will have her own series, streaming on HBO Max in January 2023, and as of February 9th, the first season has come to an end. Velma's producer is Kandace Reuter and writers include Charlie Grandy, Sam Richardson, Constance Wu, and Mindy Kaling. This show gathered a lot of hype and as a big fan of Scooby-Doo, I was excited to hear about this new series but, none of it met my expectations. Many others agree too as it has an average of 1.3 stars on Google and a 1.5/10 on IMDb. In Velma, the original gang doesn't resemble anything like this new version. Even if you're a scooby-doo fanatic, I wouldn't recommend you watch Velma, it will disappoint you.
In this series, there's an alternate universe origin story for the scooby-doo gang. But, this time there's no Scooby-doo… only Velma, Daphne, and Fred, and instead of being called Shaggy, they call him Norville, which is Shaggy's real name. These characters do not look like previous renditions of them, honestly only Fred. Velma is still a detective but not very good at solving mysteries as she used to be. Velma is of Indian descent and represents writer, Mindy Kaling.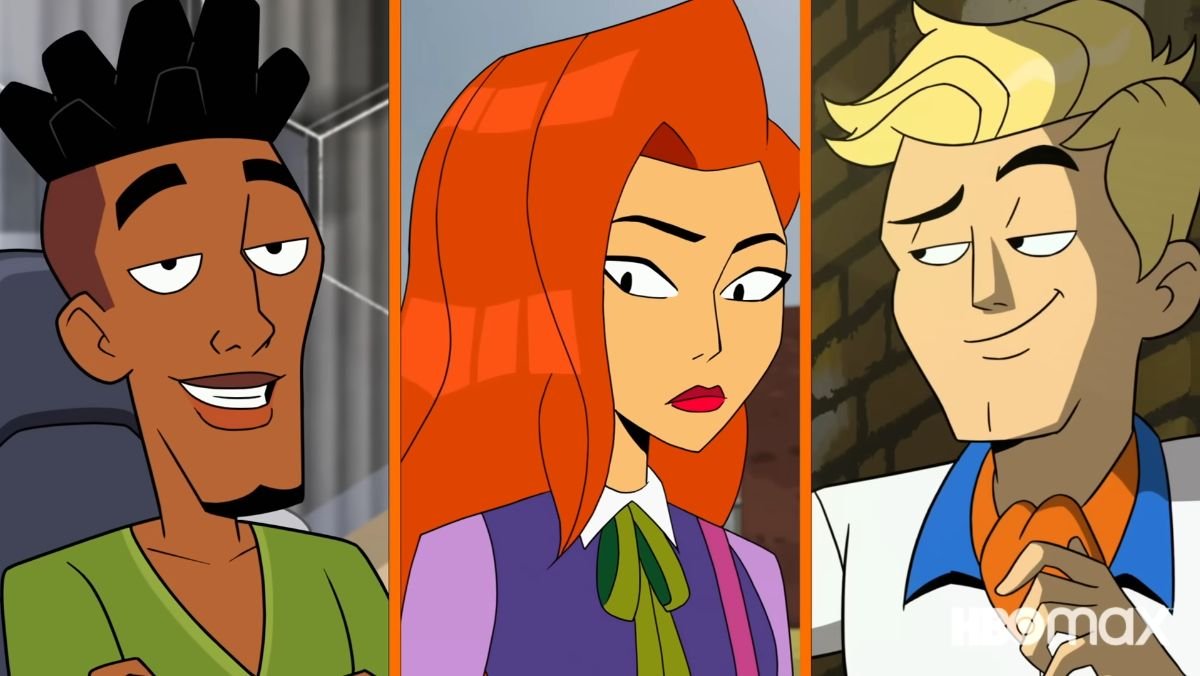 There have been various amounts of murders targeting teenage girls at Crystal Cove and Fred Jones just so happens to be one of the suspects, in which Velma starts falling for. But, Norville has a crush on Velma, his best friend, and Daphne is a very popular girl who had drama with Velma but they soon find out that they also might have feelings for each other. It's a love mess with many murders going on as they try to figure it out. But, Velma has these terrifying shame-based hallucinations whenever she tries to solve something and she needs her friends to help get her out of these hallucinations.
Velma is supposed to be a mystery/horror comedy movie that's made for adults and although the animation is appealing, its attempt to make edgy and funny jokes never hit. The humor feels forced and it often falls flat. It tries to appeal to an adult audience but it just results in a lot of cringe-worthy moments.
When I was watching I felt like the pacing was all over the place and it felt rushed. Although the story is centered around Velma, I never felt connected to any of the other characters, and Charlie Grandy's decision to not include Scooby-Doo because "it felt like what made it a kids' show" was a big mistake and one of the negatives about this show.
Velma is so bad that it actually was good for HBO and the producers as it has been renewed for a 2nd season. It's interesting to watch because the show's pretty bad and that's why it's attracted so many watchers because of its awful reviews. I don't recommend you watch this show unless you would like to experience the awful cringy moments and this weird spin-off of the Scooby-Doo gang.