Soccer Legend Pele Dies at 82
This popular Brazilian soccer player inspired soccer players around the world.
On December 29, 2022, the very sad passing of soccer legend Pele was announced. Pele's combination of incomparable soccer skills, a radiant smile, and belief in the transformative power of the game he loved allowed him to transcend the world of athletics. He was 82. Pele was a world-famous Brazilian soccer player. Pele made his international debut in 1956 at the age of just 16, and the year following he was able to play his first-ever game in the World Cup finals. He went on to win three World Cup championships (1958, 1962, and 1970).
Pele was admitted to a hospital in his homeland, Sao Paulo, in late November for respiratory infections and complications due to colon cancer. The hospital said his health had worsened as his cancer progressed. He died on Thursday from multiple organ failure due to the progression of colon cancer, according to a statement from Albert Einstein Hospital. With the family in shambles after the heartbreaking death, his daughter Kely Nascimento wrote in an Instagram post, "Everything that we are is thanks to you. We love you infinitely." "Rest in peace."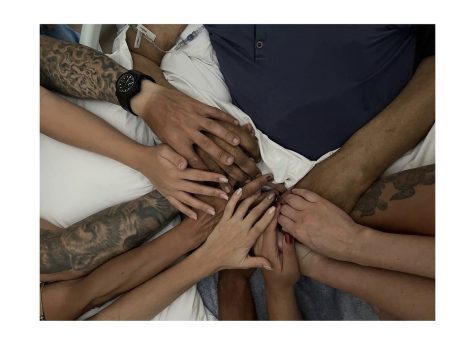 For more than 60 years, the name Pele has had huge significance to the soccer community, and it will continue to hold such significance. He played in four World Cups and is the only player in history to win three. His legacy stretched far beyond the trophies and records. He showed his love and compassion for the sport and showed that it can really make a difference in people's lives. With the news of the legend's death, tributes to him poured in, enticing the soccer legend.
As a young boy, Pele got his first run with soccer playing barefoot with socks and rags rolled into a ball. With such a humble beginning, it would grow into so much more in his career. When he first started playing the game of soccer, his ambitions were modest but true to him. "My dad was a good football player; he scored a lot of goals," Pelé told CNN in 2015. "His name was Dondinho; I wanted to be like him." He was famous in Brazil, in Minas Gerais. He was my role model. "I always wanted to be like him, but what happened to this day, only God can explain."
Pele left home as a teen and started training with Santos, scoring his first goal for the club team before turning 16. He would go on to score 619 goals in 638 games for the club, but is still best remembered for his achievements while wearing Brazil's iconic yellow jersey. Peles' dazzling ability was on display for all to see in 1958, when he made his first World Cup appearance. For Pele, all he wanted was to have his country on the sporting map. "When we won the World Cup, everybody knew about Brazil," he told CNN's Don Riddell in 2016. "I think this was the most important thing I gave to my country because we were well known after that World Cup."
He is still one of the greatest players to ever play. He had a larger-than-life personality and was a trademark in the game. Before retiring, Pele helped his club team, the Cosmos, win the North American Soccer League championship in 1977. Pele then remained in the public eye through endorsements and his outspoken political voice, helping out those less fortunate in Brazil. He served as a UNICEF Goodwill Ambassador for many years, promoting peace and support for vulnerable children.
Health problems became persistent in Peles' life as he started to reach an older age. When being hospitalized during the 2022 World Cup in Qatar, he kept optimistic for his country and his love for the sport. Nothing seemed to stop him from doing so.
The Brazilian superstar Pele will live on. His elegance and compasión will be shown through what he's created and what he's been able to influence in his career as one of the best players of the century. There is little doubt, however, that Pele was and will always be football's first global superstar. "If I pass away one day, I will be happy because I tried to do my best," he told The Talks online magazine. "My sport allowed me to do so much because it's the biggest sport in the world."