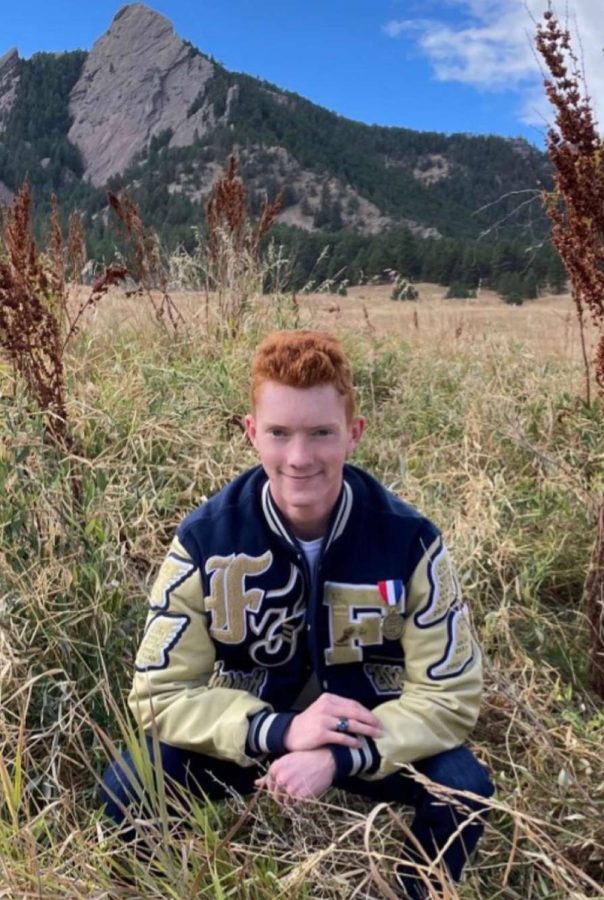 GARRETT COLVIN: A Passion to Lead
Garret Colvin's passion to lead had led him to a tough choice: by land or by sea?
After graduating from Frederick High in May, Garrett Colvin has a tough decision to make, one that will define his future and, quite possibly, the future of the country. Garrett has been accepted into the United States Military Academy at West Point but may attend the Naval Academy at Annapolis.
"I want to go to either West Point or I'm still waiting to hear back from the Naval Academy [and] I want to go get a degree in either English or History, and then after serve for 5 years in either the Army or the Marine Corps," says Garrett Colvin.
Garrett has been interested in joining the armed services for a really long time to serve our country and is attracted to the pride and camaraderie that are present in the military.
"I really like the sense of pride and camaraderie that the military academies have and so because of that I've really wanted to go for a long time and I've always wanted to serve our country and was told that that was the best way to do it through, to go to a Military Academy and then commission as an officer," Garrett tells us.
Despite not knowing for sure what road he will be taking as of right now, Garrett is really excited for his future, since he has wanted to join the Military for a really long time.
"Yeah, I'm really confident and excited about it, this is something I've wanted to do for a long time," Garrett tells us. "[Joining the Military and serving the United States] is something that [I have wanted to do pretty much] since elementary school," he adds.
A major factor in Garrett's passion to serve our country is that his family has a long history of serving in the United States Military. Garrett has had many generations of relatives that have served our country as part of the Military.
"My cousin, Emiliano, went to the coast guard academy and he's now in the coast guard," Garrett says. [Also,] both my father and both my grandfathers were in the Marine Corps."
To prepare for whatever academy he ends up going to, Garrett has been a part of numerous academic and extracurricular programs at Frederick High that has given him leadership skills, communication skills, time management skills, and many other skills that he can apply to whatever path he takes.
"In order to prepare I've been taking AP classes, I volunteered a lot, I've competed in varsity cross country and track and I've taken on different leadership positions within the school," Garrett says. "[I was] team captain for cross country and track, I'm a member of student advisory council, student council, link crew, and National Honor Society," he adds.
When we asked Garrett about his favorite high school memory and accomplishments, he told us about an experience that he had on the Track Team last year. Garrett, as well as a few other students who have since graduated, competed in a 100 meter dash in their 4×4 teams and won an award at the State Level.
"[My favorite memory/accomplishment is] probably my track team. [More specifically, on] the 4×4 team [that I was part of, along with] with Alex and two guys who are graduated now, we won the state for the 4×4 100 meter dash last year," Garrett said.
As we concluded our interview with Garrett, we asked him to share one piece of advice with the incoming freshman and the advice he gave is to "cultivate good relationships with your teachers," since having good relationships with teachers will help you significantly in finding success throughout your high school career.
Even though he doesn't know for sure where he is going next, we have no doubts that Garrett will be successful wherever he ends up. We are incredibly proud of all that he has accomplished throughout his time at Frederick High, and are so grateful for his passion to serve our country in the United States Military.