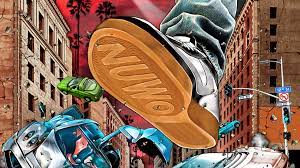 Friday October 27 at 12 pm eastern time Brent faiyaz dropped a surprise album called "larger than life" this album was his fourth studio album. This 14 song album that he announced just 10 hours before release. This album had tons of features, some of the most notable are ASAP Rocky on the song Outside All Night, Babyface Ray on the song Belong To You, and Coco Jones on the song Moment Of Your Life. When Brent Faiyaz dropped his first album "Sonder Son" he was a well kept secret in the R&B industry but after he dropped his second and third album in 2020 and then two years later in 2022 he started being recognized as one of the greatest R&B artists of our generation maybe even the greatest of all time.  
Recently a few of his songs have really been blowing up on social media platforms like Instagram and TikTok. A couple of those songs are "ALL MINE" and "JACKIE BROWN" both songs were popular early this year and last summer when he dropped his third album "Wasteland" both songs were more popular on TikTok than they were on Instagram. Some fans of Brent were unhappy that "Larger Than Life" wasn't more like his first album "Sonder Son" but in my opinion that is invalid because "Wasteland" wasn't like "Sonder Son" and people loved that album.
Some of the most popular songs off the album are "Outside All Night" featuring ASAP Rocky and N3WYRKLA, "Pistachios" featuring nobody, and "Upset" featuring FELIX and Tommy Richman. But those are definitely not the only good songs on the album the whole album is filled with great tracks. There's really nothing bad to say about the album. However it doesnt compare as muchs to his other ones but that doesn't make it a bad album. Larger than life isn't an album that people should listen to if they're trying to get into Brent Faiyaz. If that's what someone's trying to do they should listen to Sonder Son or Wasteland. However if you're a long time Brent listener Larger Than Life is yet anoth amazing album.