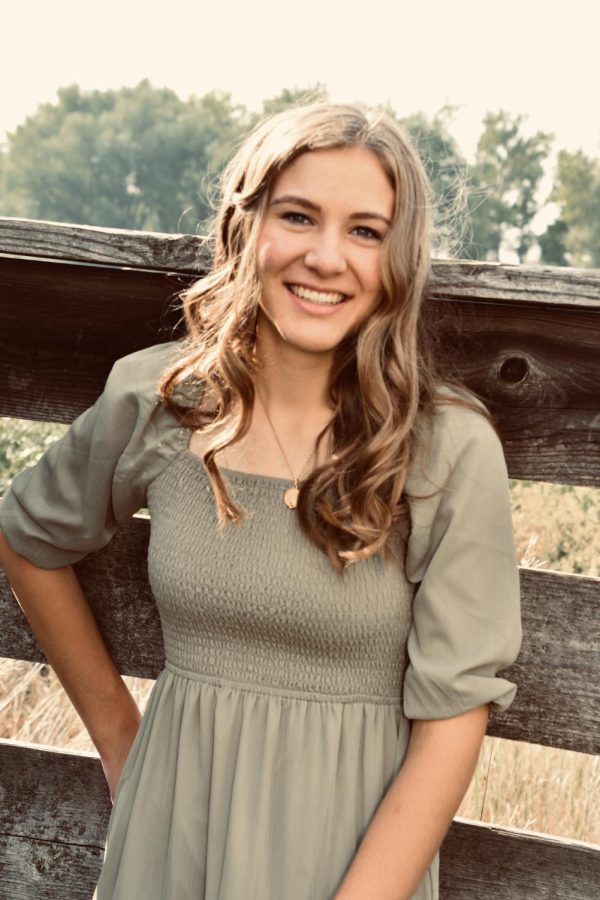 BETHANY PARKER: A Music Student of Note
Senior Bethany Parker has high aspirations for her future in music
In high school, students are concerned about what their essential hobbies are going to be. For Bethany Parker, she finds performing arts as her passion. Most students live for music, but Bethany Parker goes the extra mile when it comes to a music performance–all while maintaining a great livelihood and GPA.
Outside of school and performing, there's always some extra room for fun. Bethany loves reading fantasy novels and they always leave her with dying interest. She loves the storylines and plots, but the deeper meaning inside novels is what she truly loves about books. Bethany also tends to see herself enjoying quality time with her loved friends and family. "My siblings motivate me to do well and go to college, do well in the classroom as well as see the positive in every situation thrown my way."
Bethany's plans after high school are to study music and perform on the piano. She'll grow her journey from there. "I love that music brings people together. Whether you play an instrument, sing, or if you know nothing about music and just listen to music, it can connect people of any background. Music is really powerful. It helps me to express emotions and feelings that words can't sometimes. One of my favorite things is singing around the piano with my family. It helps me to feel close to my loved ones."
A dream can form and develop over time. It takes the right motivation to make your dreams come true. Bethany has made many accomplishments such as making an all-state band, choir, and orchestra. "It's kind of bad, but competition motivates me." Bethany explains, "I don't wanna embarrass myself."
Even when you have a passion, there are still other things in life that also need your attention, such as chores at home, pets, family, and schoolwork. Bethany says, "Physically, I'm busy after school teaching piano lessons to kids. I practice on the piano in the mornings before school which makes it hard because I don't get a lot of sleep. It's also mentally tough sometimes keeping the next goal and achievements in mind, as well as focusing."
Bethany believes that the key to becoming great is practice. "I limit my time on devices so I can get the right mentality and focus. Before school, I like to make sure I'm up early so I can get the extra practice before heading to school. Practice makes perfect."
While continuing to practice and grow Bethany has noticed that she's found new friendships as well as challenges. She's gotten great support throughout it all. "In orchestra and choir, I've met a lot of friends that have supported me and helped me grow."
Bethany wants to give some advice to those who want to understand the importance of being a well-rounded student and hard worker. "Get involved as much as you can. I regret not getting involved with sports. So try and be well-rounded as much as you can. Stay busy [and] have good friends, avoid drama and be kind to everyone. One thing my dad has always taught me is that you have to work before you play, go the extra mile and always do what's hard, no matter the challenges you face. It will make your life better and you'll become stronger."
When talking to Bethany, her kindness and passion for music shine through so brightly. Bethany is truly inspiring with her work ethic. Just speaking with her truly inspired me to do better and to keep going the extra mile in my dreams. She was super easy to talk to, as she is kind and also very funny. I think everyone needs to have a Bethany Parker in their life.