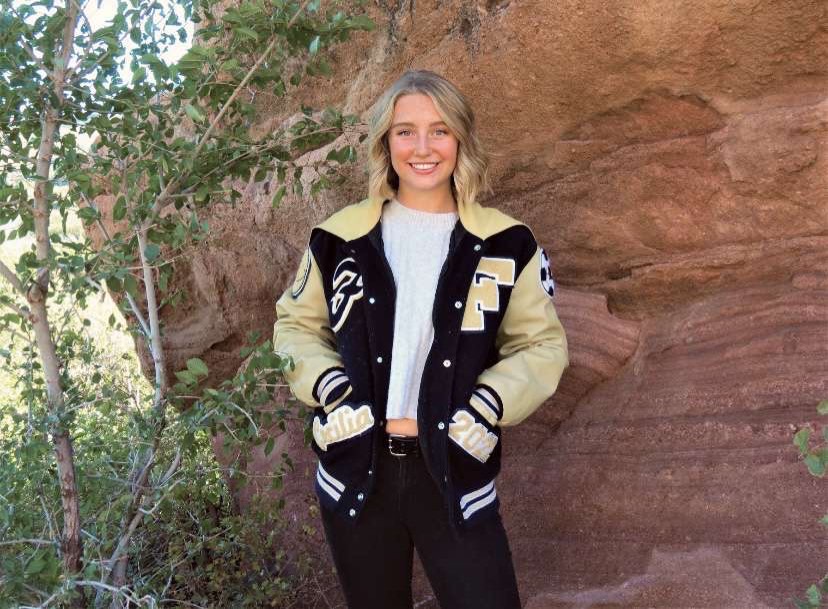 CECELIA KNAPP: Work Hard, Play Hard
Self confidence and self motivation defines Cecilia Knapp-- and is the formula behind her success
Everyone has all different types of successes and how they feel to define it but what you need to know is that you have to work towards that to make yourself proud. That's just what senior Cecilia Knapp is best known for: her drive and her passion to get things done.
"People should know that it takes self-motivation in order to be successful," she told us. "Other people can't make you want to do well for yourself, it has to come from your own desire to be successful. I am very self-motivated. I want to do well for myself and I have a lot of goals that I want to accomplish. The only way I can do that is by staying motivated." Cecelia said after being asked what keeps her most motivated.
Many people may recognize Cecilia from the Rowdy Crowd, Link Crew, or even some of the videos we watch in Advisory. Cecilia is also in the National Honor Society because of the drive she has for academics. "My biggest accomplishment is that I have finished high school with a 4.2 GPA."
But sometimes Cecilia has needed a little motivation. "My mom and three of my really good friends helped me to be successful academically. They kept me focused and motivated throughout high school which in turn helped me to do well in school." 
Although Cecilia is great academically she also loves to have a good time. "Outside of school, I like to work out, hang out with friends and work to make money," she said. Even her leisure time is paired with her drive for success. Cecilia is part of the FHS women's soccer program and has been for all four years of high school. Cecilia has a passion for the game of soccer and just overall loves the atmosphere that the program created with all the girls. "My favorite thing about playing sports is that I become friends with lots of different people in different grades that I wouldn't usually become close with without playing together."
Being involved was also very important to Cecilia throughout high school. She was also involved in clubs and groups. What helped her stay involved the most was, "Those same three friends helped me to stay involved in the school. All of us work together to run the rowdy crowd and other student body events that have kept me really involved with the school."
Cecilia plans to be attending the University of Utah and majoring in biology through their honors college after graduating. She also hopes she'll be able to play soccer on Utah's club team to even maybe on a women's league.
Although the future for Cecilia sounds exciting, she's not rushing it. "My favorite part of high school has been my senior year because I have had the opportunity to just have fun and enjoy the last few months I have with all of my friends that I grew up with."