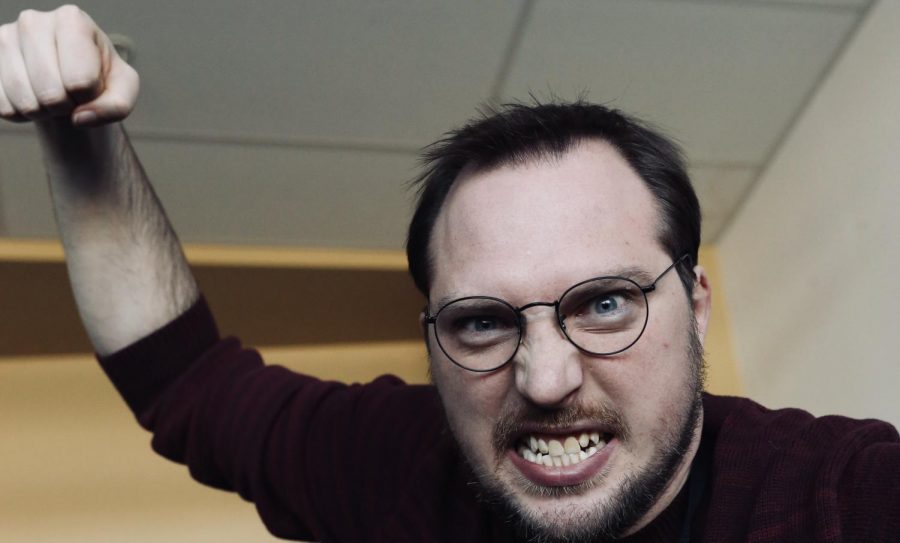 Boiling Mad Bops
April 23, 2021
Let's face it, it has been a frustrating year. Fortunately, some students in Mr. Coon's Creative Writing class found a way to vent their frustration about the year using one of the newest trends in poetry, the bop. Created by activists in the late '90s, the bop is a form that is used to express frustration and anger, using a conversational style and popular song lyrics. From concern over China's treatment of the people of Hong Kong to sports teams to relationships, these students put their anger on full display in a healthy, constructive way. Here are our favorites.
Ruined by the Rich
Russel Wood, senior

Made by the poor, ruined by the rich,
Turned into a monopoly by the top–
All the fans want is for the teams to drop,
The fans that made the sport left
To rot watching the teams they love
Become the dreaded enemy.
We didn't start the fire.
The years of lost sleep to watch games,
The hundred of dollars spent on gear,
The thousands of tears we can't get back
All lost and stolen from us by the rich
Who would gladly stab us in the back.
They just see sports as a cash cow.
The rich, which we trusted with these teams,
Have turned their backs to make an extra penny.
We didn't start the fire.
With the Premier League ruined,
The Bundesliga is where we must go.
The villains have turned to heroes in days.
Real fans will not support the league–
They will change to different teams or leave
As sports are made by the people, not the owners.
We didn't start the fire.
My Social Media Addiction
Megan Zrubek, senior

You always leave. That's all you do.
Every day, I keep searching for a reprieve
From you, but every post and notification
Is a tease– Seeing you at every click
Makes me want to just pack up and leave.
Then maybe I can finally be able to grieve.
I bet breakin' up was easy in the '90s.
Your body is not near, yet your voice I still hear.
You're like an addiction, and I wonder
If I will ever be able to get clean.
You make me feel like such a teenager,
And seeing you around town is much harder
Than I thought it would be. I just wish
You would leave me alone, but
You won't leave the corners of my mind.
I bet breakin' up was easy in the '90s.
I delete the texts and pictures.
I turned the notifications off and hid your profile.
I have to train myself to leave my phone at home
So my mind can be free from you,
Knowing what you're doing, your location,
Seeing who you're with now…
I bet breakin' up was easy in the '90s
Cowering Before Their Might
Emily Noyes, freshman

Why do you feel
a need to conquer?
Where is your compassion?
Do you need to trample
hopes and dreams to survive?
Riding power anyplace you please.
Do you understand what
the martyrs stood for?
Compassion isn't in your
dictionary, it's take
and take alike.
They stay defiant against
you, their umbrellas and candles 
are our proof.
Yet you insist on crushing hope
and we are powerless to stop you.
Do we understand what
the martyrs stood for?
Under the threat of war
we cower under your might.
We don't dare go against you.
Selfishly, we watch in horror
as you mow them down without mercy.
And we just watch it happen.
Do we understand what
the martyrs stood for?

Want to write your own bop? Click here for how to do it