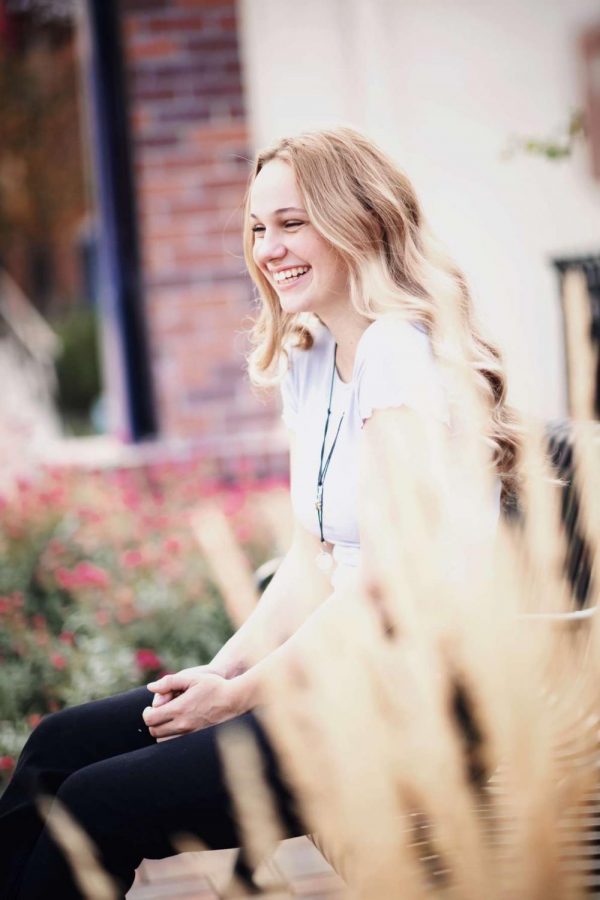 SENIOR SPOTLIGHT: Lensational Kylie
Kylie Rosine's photography work is out of this world.
The camera flashes, and viola! You have another Kylie Rosine Original. Kylie is a senior at Frederick High School. She is a photographer and has a beautiful photography account on Instagram. Kylie has been pursuing photography for a couple of years but has been more into it over the past year.
"I started doing photography here and there a couple of years ago but really only started doing it often this past year. I like taking portrait photos, which are the ones that I often share the most. I also enjoy landscapes."
After hearing about Kylie's experience with photography and what kind of photos she likes to take doesn't it interest you in what her work is actually like?
"I play basketball and I enjoy fishing and painting! I spend a lot of time outdoors and that's part of the reason I enjoy taking pictures of it often."
Kylie has been a part of Frederick High School's basketball team for 3 years.
"My most memorable high school experience was probably just overall playing basketball and attending sporting events."
Aside from basketball, she has a few plans for what she wants to do after high school.
"I'm excited to start going to college, I'm undecided on what I am going to go into for sure though. I'm going to attend Front Range because I want to stay close to home and save money. I also want to ensure I'm 100% sure what I want to go into before going to a large university."
Kylie has some big plans ahead of her even though she's starting small in a college environment that's a big accomplishment. Even though Kylie is undecided about what she wants to pursue in college she told The Frederick Scout,
"I have considered pursuing photography, but I'm also considering becoming an art teacher!"
Kylie posts many of her photos to her Instagram account.
"The best way to support my photography account would just be to follow and maybe share with friends, I'm looking for more people to take photos of all the time. But I also don't want to ask that from others because if they like it they will choose to follow or not."
Kylie's photography account, @kywetakespictures, is filled with breathtaking photos that show off her phenomenal photography skills. Kylie says that aside from taking photos for fun she likes to help out others in the community with their photography needs.
"Most of the time I get to take pictures of my best friends and my sister and her friends, but I have had some come to ask for senior photos done."
Frederick High School wishes Kylie the best of luck in the years to come. Go support Kylie and her photography account @kywetakespictures. Go follow, like, comment, and share her account and photos and watch her grow as a photographer!