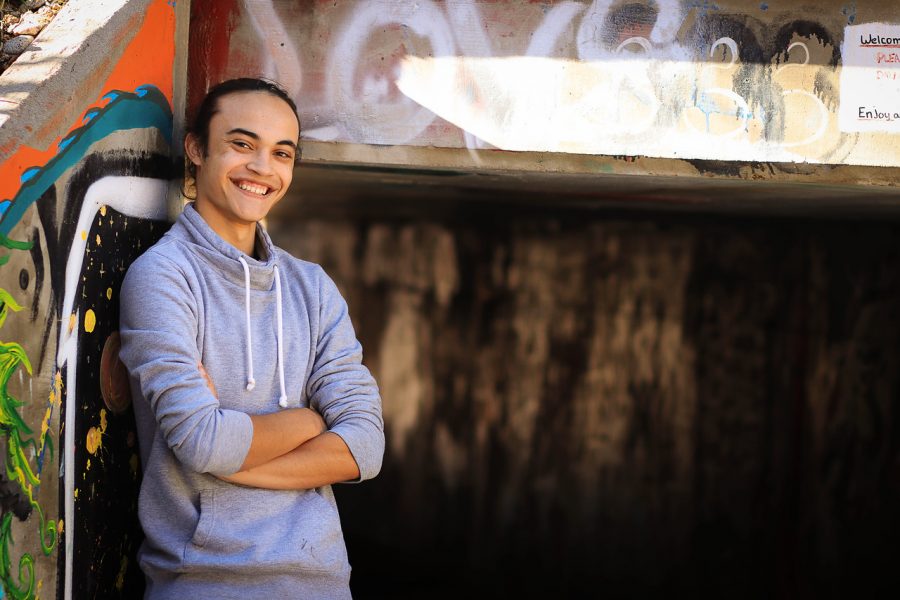 SENIOR SPOTLIGHT: A Senior Helping Seniors
Michael Coaty's job is incredibly unique and risky, but he's up to the task.
Perhaps one of the most dangerous tasks right now is helping out senior citizens who can't do a lot on their own because their immune systems are incredibly weak. There are all sorts of precautions that must be taken, there's an incredibly high risk, and to top it all off, these folks barely get any kind of interaction from family or friends. However, one senior does this task almost every single day when he's not at school for his job and that amazing senior is Michael Coaty. 
Most know him as an amazing drum captain, a drama actor in many school plays, or even a funny guy to talk to and hang out with. When he's not socializing though, he's working at the Golden West Senior Living and taking care of senior citizens. Many would call this job dangerous and incredibly risky, but he assured The Scout of how many precautions are taken for this task, 
"There's as many as you can take. New employees or new residents are quarantined right out of the gate, or the second they arrive. When you come in, you got your PPE like gloves, goggles, and some even have to wear gowns. You also have to use hand sanitizer between every single room and everything has to be in styrofoam so nothing can be reused." 
Oftentimes, students who work feel that their job is just boring or frustrating work and not anything special. The consensus is that in these times, they're lucky to even have a job and they should just get over it. Michael on the other hand sees things a lot differently when it comes to his job,
"Compared to other entry-level jobs, you form deeper connections with those that you're serving and everyone becomes a regular basically. The people who I work with are incredibly kind; I mean, I'm the only person they get to see. I try to make it as enjoyable as I can." 
There are all sorts of jobs that Michael could've possibly taken or gone for, so why would someone want to put even more stress into work than the world already is presenting? It would seem that way to the common individual, but Michael says that it's not really about the work.
"It was just a feeling, I had offers from McDonald's and Chick-Fil-A. The travel was better and even the pay was better. This was just a more enjoyable environment to work in because it's literally its own little neighborhood that I would enjoy taking walks in."
With all of the combined pressure from both work and school, students who work eventually have to find a balance between social life and working life. Even if Michael does have a lot of incredibly special stress on his shoulders and even more school work to do as a senior, he detailed to The Scout about his work and life balance. 
"I made sure to work far away from where I go to school because there's less chance of the two worlds colliding that way either one can be a release from the other. When I'm not working and in my free time, I'm just hanging out safely with friends which is difficult nowadays and I also indulge in visual media like movies and tv." 
With everything he does and all this experience gained, Michael wanted to share his thoughts about anyone who's thinking about doing the same thing he does. He thought it to be important to spread the word as anyone and everyone could use a clean hand right now, especially the elderly.
"I mean, if you want to go work with seniors do it. They're great people and the best part about the job is the relationships you form with the residents. It puts things into a different perspective for you and on the spectrum of enjoyability, I place my work at the top and feel good about what I do."