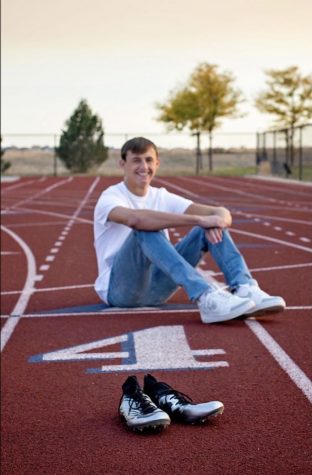 SENIOR SPOTLIGHT: Ryan Chacon Running Toward His Future
Ryan Chacon Is Running Toward His Future And It All Starts at Butler!
Ryan Chacon is a senior here at Frederick High School and he just committed to a college for Cross Country. Ryan has been doing Cross Country for Frederick for 3 years of his high school career but knew it was the best fit for him.
Ryan has committed to Butler's Cross Country team to run the 400 and 200 meter. He was one of the top runners his sophomore year but unfortunately had to miss out on his junior year due to COVID however he feels the most prepared that he can. He never stopped practicing so he could accomplish his goal of running in college. When asked if this was his dream school Ryan said "Butler was not my dream school but everyone's path has different steps and this is just another step to get to my dream school." Although this is not his dream school Ryan is very excited to be able to continue his passion of running at Butler.
Ryan was asked how long he's known he's wanted to go to Butler because it wasn't his dream school and he said "I visited over the summer and I had a feeling that it was the best fit for me." Ryan also received a full ride scholarship due to his hard work during the last 3 years of cross country and the last 4 years due to his grades.
Many people may want to do what Ryan is doing and that is why he was asked what it took to get into the college his response was "luckily enough I ran fast sophomore year otherwise who even knows if I'd be running in college since I missed my junior year season completely." Hard work pays off in Ryan's case so he can do the thing he loves. Ryan will be studying education and exercise science. If you see Ryan in the hallways make sure to say congratulations on this big accomplishment.