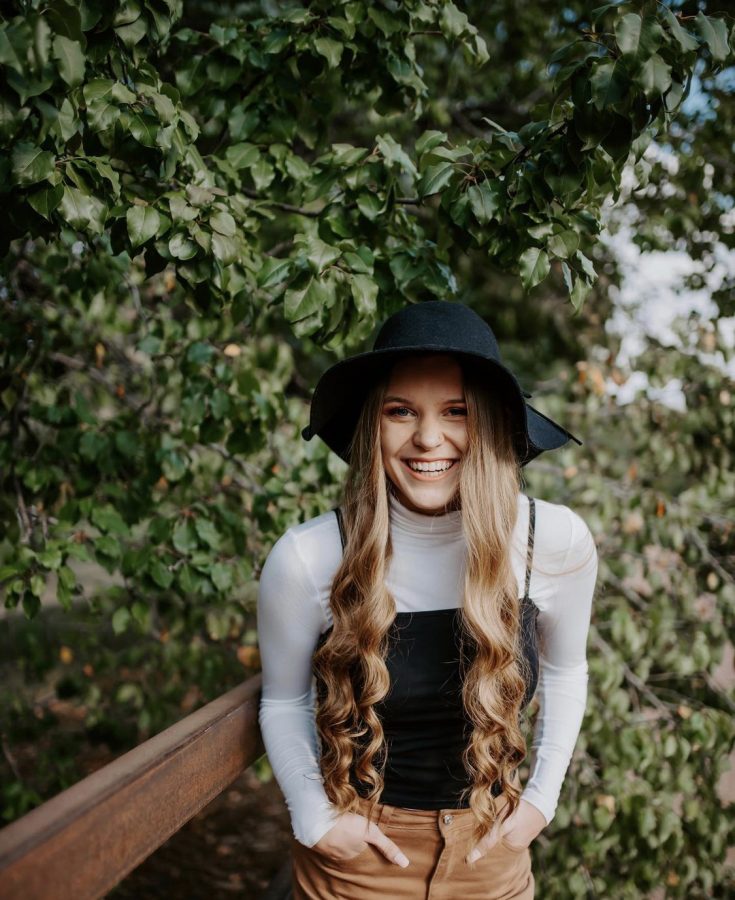 SENIOR SPOTLIGHT: She Is Ready For The World!
South Carolina better be on the lookout for Kenna Tarnowski as she Is hoping to take on the workforce in 2021.
Kenna Tarnowski is by far one of the most well-known students at Frederick High School. She has been involved in numerous activities and clubs that makes her so loveable. Kenna was born on December 9th, 2002 in Longmont, Colorado, which makes her a senior at Frederick High School, personally, from being one of Kenna's longtime friends, she is genuinely one of the most caring individuals I have ever met, she is always wanting to know how she can help others. Let's look into some of her best memories from attending Frederick High School:
Frederick Scout: What sports have you played for Frederick and how long have you been playing them?
Kenna Tarnowski: "I played volleyball and basketball at Frederick for four years but I've been playing basketball since 2nd grade and volleyball since 6th grade."
Kenna is very well known for her sporting activities, she has lettered in basketball four times and volleyball three times. If you have ever been to a basketball or volleyball game you have without a doubt seen Kenna dominating on the court!
Frederick Scout: What's your motivation for getting the best grades that you can?
Kenna Tarnowski: "I took the classes I wanted and needed to take and succeeded just not exactly at the highest level of success. My main motivation to keep my grades good was sports and staying eligible, especially since my future plans didn't call for perfect grades."
Frederick Scout: How much time out of school do you dedicate to getting assignments done each day?
Kenna Tarnowski: "This semester I have been getting a lot of my work done during class times but other than that I spend about an hour each day finishing work that I get from each class."
Frederick Scout: What are your plans after high school?
Kenna Tarnowski: "I plan on moving to South Carolina to take a gap year and live with my sister. I will be working and saving up money and potentially starting classes through ASU's online program."
Frederick Scout: Why did you choose that school?
Kenna Tarnowski: "Technically I didn't choose any school yet. ASU is just an option for me if I end up wanting to start college. ASU is my option because I get tuition for free through working at Starbucks."
Frederick Scout: If you could change one thing about your high school experience what would it be?
Kenna Tarnowski: "A lot of people in my class could very easily say that they wish covid never happened so we could have a normal senior experience and yes, I would wish for that too but that was out of our control. I wish that over the past four years I would have gotten more involved in clubs." 
COVID-19 had a big effect on the students at Frederick High, but it really had a big impact on the seniors. Senior year is typically supposed to be your most relaxed and memorable year in all of high school. Because of COVID students like Kenna have missed out on big events like football games, homecoming, and other sports. However despite these setbacks, Kenna has been able to be a model student for Frederick, she has been helping our principal Mr. Young creates some COVID-friendly activity options for seniors as well as keeping up to date with her schoolwork and mental health. I myself couldn't be more proud of Kenna and all that she has accomplished in her years of high school. She is clearly ready to take on whatever challenges get thrown her way!