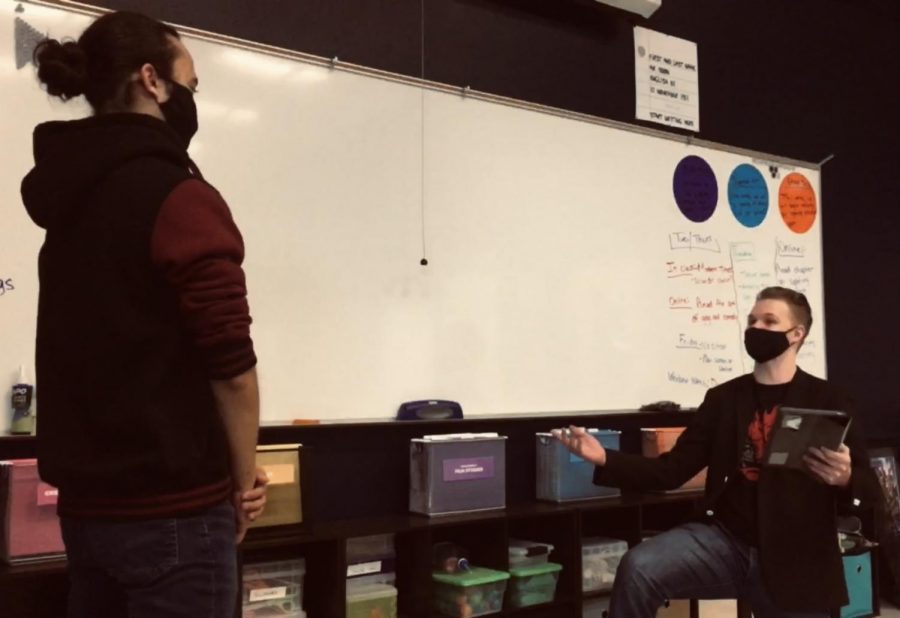 Shaking It Up With Sonnets
March 12, 2021
So, there's a Shakespeare class at Frederick that consists of mostly seniors and some under classmen. Here's a few sonnets done by the seniors back in February and some ranged from incredibly hilarious to beautifully romantic. Here are our favorite three:
"First Love" By Jamie Gagnon
the mix belies the inside struggles there.
The lines of thine complexion will, no doubt,
Show power that no one could e'er compare.
Amidst your secrets hide the darkest truth,
That Fam'ly ties are oft the shortest fuse.
But while I know we both are in out youth,
Your face with love shall my hand never bruise.
For all my trying, wishing is for naught,
My hope, my fear, my dream come to no end.
For all your tale to me and others taught,
That those we trust may come to yet offend.
For while my love for you is real and true,
Our worlds are far apart, for me and you.
"Distant Valentine"
 by Thomas Beeker
I love you more and more every new day,
And my adoration will never fade.
Your beauty is unmatched in every way–
I have no doubt in heaven were you made.
With strength and trust we'll never drift apart,
Though I can't see you now beyond the screen.
While it is sad now, just think of what art
Will come in the future from what we've seen.
We'll eat good food and watch some good sci-fi,
Then walk in the park or swim in the lake, 
And kiss each day without spotty wi-fi
And FaceTime calls so long that our phones break.
You won't be around on Valentine's Day,
But love, will you still be mine anyway?
"Love's Love" by Michael Coaty
From deep within thou warmth fights off thine gloom.
With steady step and sure footing ground gained.
Through passion, hope and trust thine love will bloom;
And wither shall thine love, not ascertained.
The acts thou takes for pleasure on' thine own.
Show vibrance rivaled close by none a star.
And as a star as bright thy never shone,
The love within thine self is exemplar.
Ensure to thouself thy remain strong, though.
For if met with another foundation,
A lifetime's chance to blossom and to grow,
Or crumble as they strive for damnation.
A heart of truth to self shall bring you love,
But love without true heart shan't fly the dove.