Frederick's First Winter Spirit Week
Is the winter spirit week good or bad?
Frederick High School has their first winter spirit week December 12th-16th. Monday is Pajama Day, Tuesday is Holiday Movie day, Wednesday is White out, Thursday is Ugly Sweater day and Friday is Flannel Day. Frederick just recently came up with a winter spirit week for the last normal week before the end of the semester. 
Monday was probably the easiest day for anyone. The most popular thing that you see people wear in high school is pj pants. I can also say i've worn pj pants several times. They're just so comfy and you can pair it with anything. Teacher Kenzie Kurr (Mrs. Kurr), wore a full cheetah print soft onesie that she was very proud about. Kurr says " My favorite thing about spirit week is seeing how many students get into spirit week and dressing up". Senior Megan Majeres and Carlie Nagy both wore their favorite pjs. They both also said that their favorite thing about spirit week is "seeing everyone dressed up and how it's cool to see everyone come together."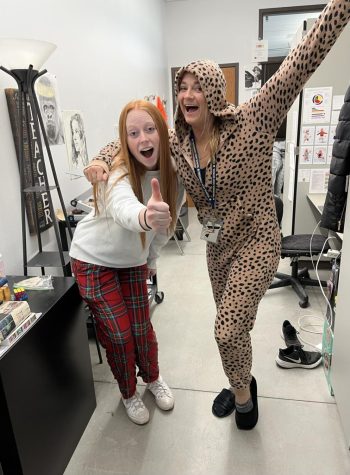 Tuesday was a lot harder compared to Monday because there was hardly anyone who dressed up. Senior Jaxon Flinn says "I didn't wear anything today because I didn't have anything to wear that represented my favorite movie. My favorite holiday movie is "Christmas Vacation". It's one of my all time favorite movies overall and I can watch it over and over and it never gets old". 
Wednesday was another easy day. Most everyone has some sort of white in their closet. Junior Wyatt Jones talks about how easy it is to participate for white out Wednesday but it's also not something that he is excited about. "I feel like they could've done better for spirit week because we already have white out for almost every sport plus we already had it for football and we do it every year".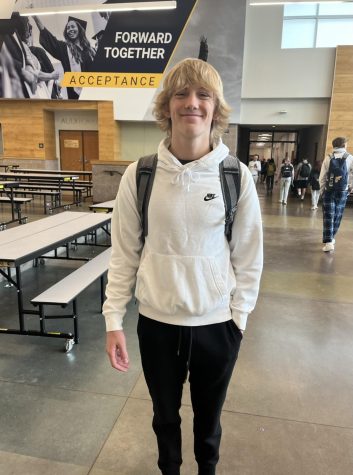 Thursday was a lot like Tuesday. Not a lot of people have ugly sweaters. I can say for myself I didn't just have an ugly sweater laying around. Junior Kaya Paluda says "This definitely wasn't my favorite theme for this week and especially because no one really wore an ugly sweater. I didn't have an ugly sweater so i just wore one that one of my family members had".
On Friday nearly everyone wore a flannel. It was something so easy that everyone could participate in but at the same time was broring. Junior Maddie Green agrees with me. She says "Flannel Friday was super easy but I felt like I was matching with everyone" Also Junior Angie Michel said she agreed with Maddie. "It's pretty basic but easy and simple".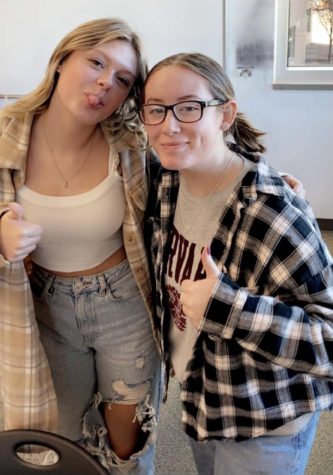 Some students claim that this spirit week is not very fun while others claim it's a good spirit week. I think the reason why people thought it was good is because we've never had a winter spirit week. "Monday, Wednesday and Friday are the most basic themes for high school students. Everyone owns pj's, everyone has white and most everyone owns a flannel" Junior Ioynna Moore says. "Tuesday was dress as a holiday movie day and there was hardly anyone who dressed up. It was kind of a cool thought but it's not like halloween where people can come in full out costumes". 
It's hard to coordinate with the administration because they won't let us do somethings as it's considered "offensive" or "inappropriate". A lot of students think that we can do better with our spirit week themes.